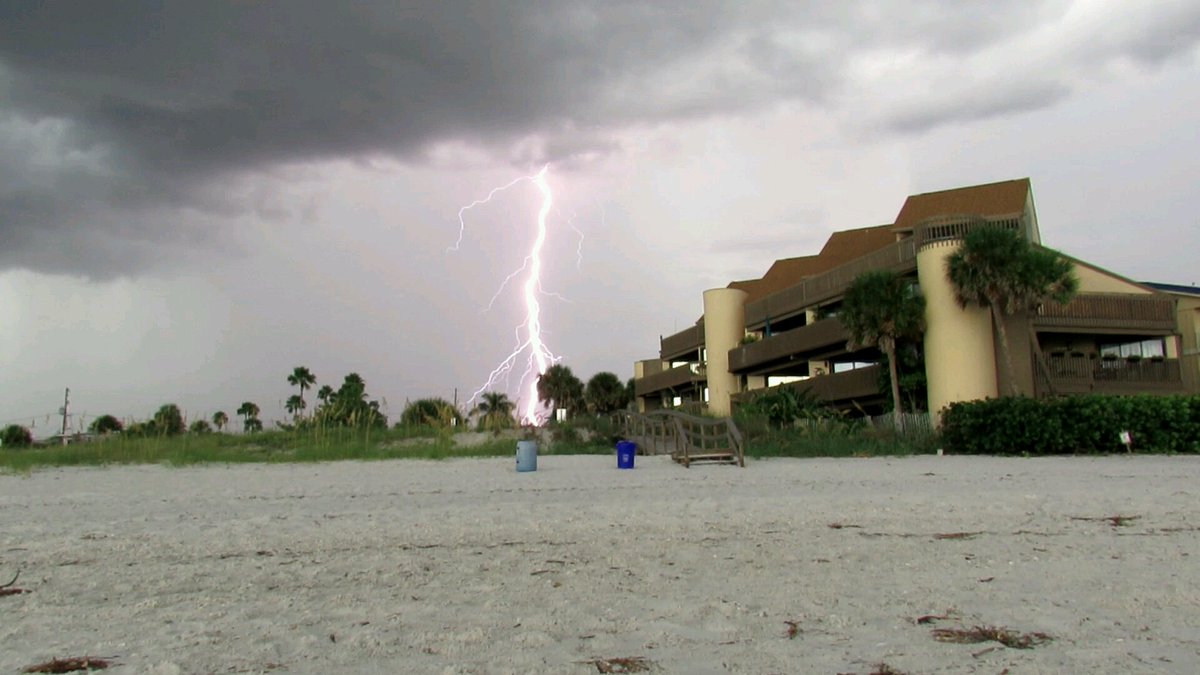 Weather forecast: Partly sunny skies today with chance of rain
GET WEATHER ALERTS: Sign up to receive weather text alerts from Bay News 9.
WEATHER ON THE GO: Download the Bay News 9 app and get Klystron-9 alerts wherever you are.
Download the Bay News 9+ app for the latest News, Weather and Real Time Traffic at your fingertips.
Upload pictures to Bay News 9 from the app
Sent via the Bay News 9+ app: Lightning strikes as a storm moved through Treasure Island in Pinellas County Saturday afternoon.
Read the full article, click here.
---
@BN9: "Warm, humid this morning. Storms to roll in this afternoon. (Photo: Daniel Pollard)"
---
Partly sunny skies with scattered showers and thunderstorms this afternoon.
---
Weather forecast: Partly sunny skies today with chance of rain