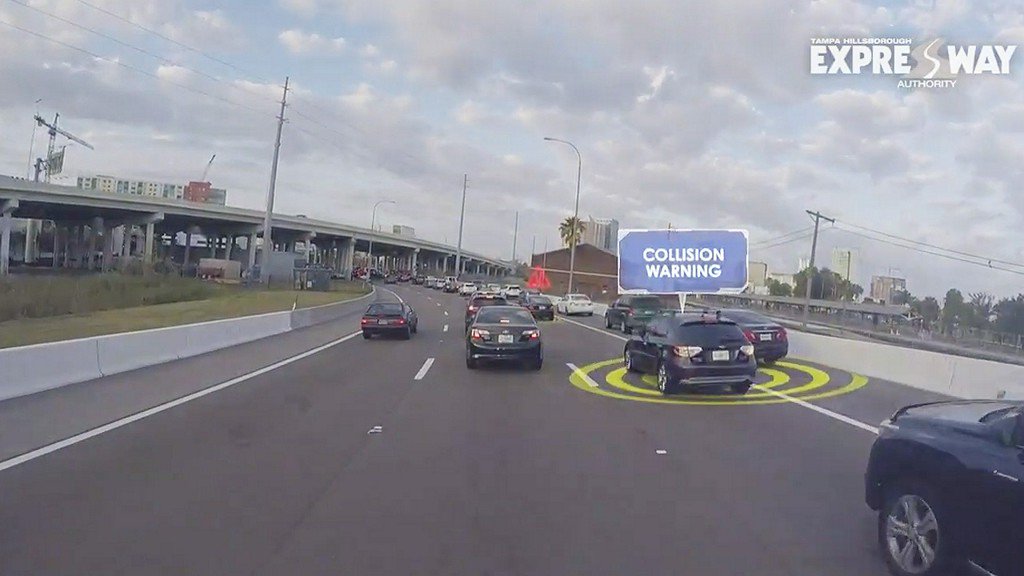 Want to ride in a car that talks to the road?
The Tampa Hillsborough Expressway Authority shut down its reversible lanes on the Selmon Expressway Monday to demonstrate its Connected Vehicle Technology.
Cars fitted with sensors, sharing information with each other and a network of receivers mounted around town.
"That helps them understand not only where they are, but other vehicles in real time – even around corners and such," said Senior Project Manager Steve Novosad.
In addition to cars being able to talk to each other, there will also, during the pilot program, be more than 40 RSU's, scattered around downtown Tampa.
As part of the $21-million project, Hillsborough Community College is also training technicians to properly install the equipment in people's cars.
This week, you can ride in Tampa inside connected cars

@10NewsWTSP: Want to ride in a car that talks to the road?
TAMPA — Think about all the roadway hazards around Tampa Bay. Wrong way drivers. Traffic snarls the back up for miles. 

Now imagine your car warning you ahead of time, saving you aggravation and maybe even your life. 

Well, technology that could do just that is being tested right now in Tampa Bay. 

The Tampa Hillsborough Expressway Authority shut down its reversible lanes on the Selmon Expressway Monday to demonstrate its Connected Vehicle Technology. Cars fitted with sensors, sharing information with each other and a network of receivers mounted around town.

"That helps them understand not only where they are, but other vehicles in real time – even around corners and such," said Senior Project Manager Steve Novosad.

The test drive comes ahead of the Florida Automated Vehicles Summit happening this week in Tampa.  

But Novosad said this isn't driverless technology. It's a communications network that keeps you in control. 

"You will get the warning, but it's entirely up to you to make a decision about what you're going to do<" said Novosad. During the demonstration, our test car was intentionally steered the wrong way onto the highway. Immediately, and alarm sounded, and a visual waring flashed "do not enter" in the rearview mirror. A similar collision warning appeared as the test vehicle rapidly approached the rear of another test car. In addition to cars being able to talk…