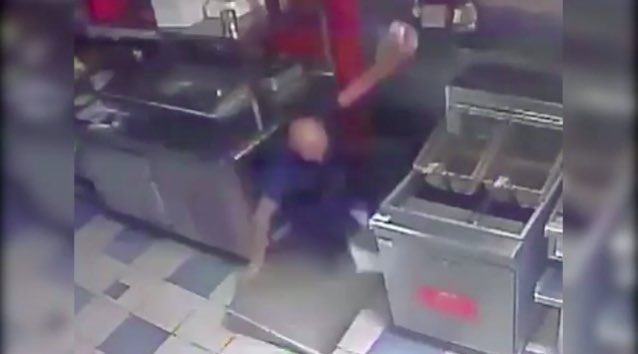 WATCH: Burglar falls through ceiling of Orlando restaurant
The burglar's target was a food mart.
The owner of the food mart said at least $1,000 was stolen.
But not before breaking a water pipe, flooding out parts of the food mart.
The Semoran Food Mart is offering a $500 reward for anyone who can lead them to their stolen items. "
Sorry, your blog cannot share posts by email.
Read the full article, click here.
---
@BillyCorben: "VIDEO: Florida man breaks into a business, falls through ceiling while making his getaway"
---
Caught on camera: A tumbling thief made a daring rooftop heist and then came crashing through the ceiling of a store.
---
WATCH: Burglar falls through ceiling of Orlando restaurant