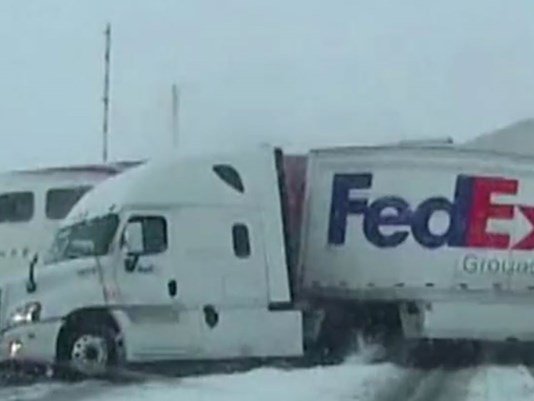 Unbelievable video shows train split FedEx truck in half
The train narrowly avoided hitting the cab.
Driver killed when train hits pickup in Plant City
The impact cut the truck in half!
Tragedy on tracks: 2-year-old hit, killed by train
Unbelievable video shows train split FedEx truck in half
Check out this unbelievable police dash cam video shows a train slamming into a FedEx truck over the weekend.

@10NewsWTSP: Unbelievable video shows train splitting FedEx truck in half:
Fortunately, the train narrowly avoided hitting the cab.  Two men were inside.

An investigation is underway into why the arms at the intersection didn't come down to prevent the accident.