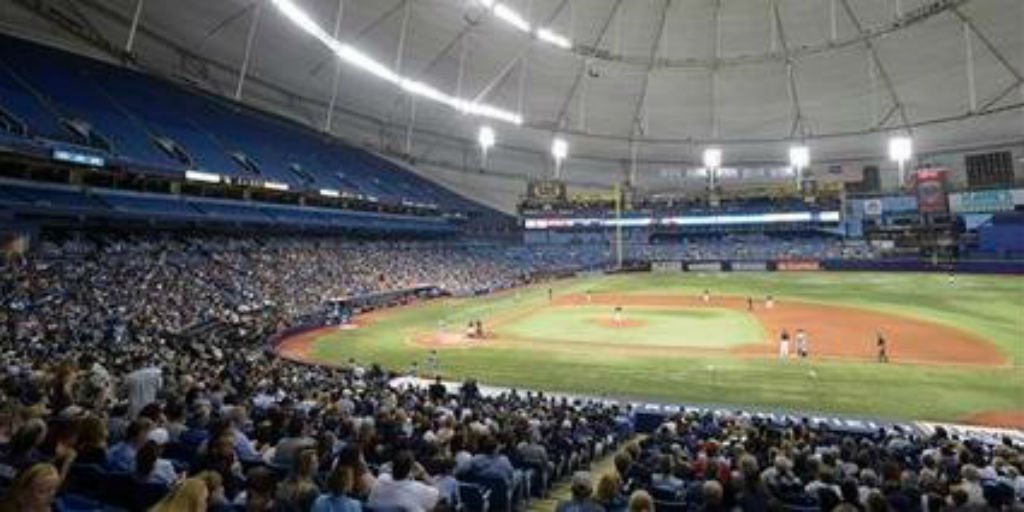 Turnout for Baseball Forever night falls short at Tropicana Field
40 football games, 60 overall — See the schedule
It was part of the city's " Baseball Forever Campaign ," an effort to keep the team in the city.
It's time to put the rally caps on in Tampa Bay and get everybody out and realize there's an economic impact of baseball."
Although the turnout for the game was 15,109, short of the 40,473 seating capacity at Tropicana Field, Baseball Forever campaign manager Rick Mussett said it's encouraging.
Earlier this summer, the city council gave the go-ahead for the Tampa Bay Rays to look at other options in Hillsborough County and other parts of Pinellas County for a new ballpark site.
Read the full article, click here.
---
@BN9: "Turnout falls short for #BaseballForever event at Tropicana Field"
---
St. Petersburg asked all Rays fans in the city to come out and support the team Friday night.
---
Turnout for Baseball Forever night falls short at Tropicana Field