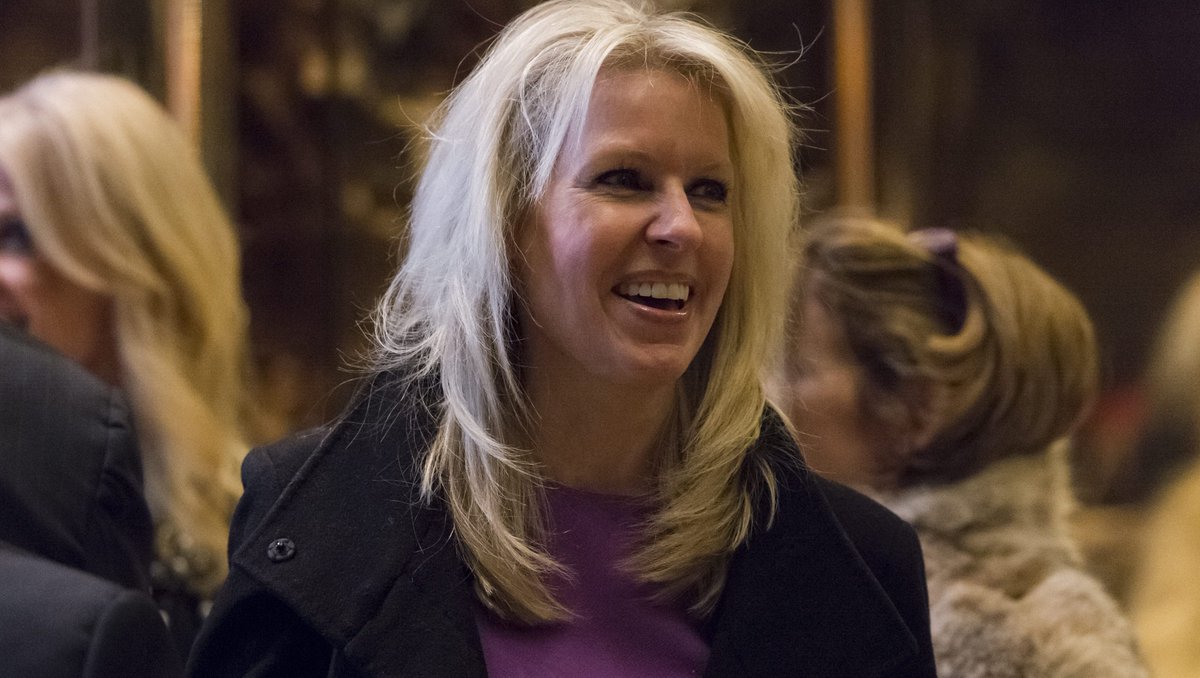 This Trump pick has a plagiarism problem
The university has revoked a Ph.D. for plagiarism on at least one occasion .
Conservative pundit Monica Crowley, President-elect Donald Trump's pick for senior communications director for the National Security Council, plagiarized numerous passages in her 2012 book and her 2000 Ph.D. dissertation, according to reports from Politico and CNN.
HarperCollins – one of the largest and most respected publishers in the world – published her book which has become a national best-seller.
The Trump team defended Crowley, whose appointment does not require Senate confirmation, after the CNN report.
According to Politico, "in some instances, Crowley footnoted her source but did not identify with quotation marks the text she was copying directly.
Conservative pundit Monica Crowley, President-elect Donald Trump's pick for senior communications director for the National Security Council, plagiarized numerous passages in her 2012 book and her 2000 Ph.D. dissertation, according to reports from Politico and CNN.

@10NewsWTSP: Trump pick Monica Crowley has a plagiarism problem:
Conservative pundit Monica Crowley, President-elect Donald Trump's pick for senior communications director for the National Security Council, plagiarized numerous passages in her 2012 book and her 2000 Ph.D. dissertation, according to reports from Politico and CNN.

In her book, What The (Bleep) Just Happened, CNN found more than "50 examples of plagiarism from numerous sources, including the copying with minor changes of news articles, other columnists, think tanks, and Wikipedia," according to a report this weekend from the cable news network. The book has no notes or bibliography.

In a report Monday, Politico Magazine said it identified "more than a dozen sections of text that have been lifted, with little to no changes, from other scholarly works without proper attribution" in Crowley's 2000 dissertation, Clearer Than Truth: Determining and Preserving Grand Strategy: The Evolution of American Policy Toward the People's Republic of China Under Truman and Nixon, for her Ph.D in international relations at New York's Columbia University.

According to Politico, "in some instances, Crowley footnoted her source but did not identify with quotation marks the text she was copying directly. In other instances, she copied text or heavily paraphrased with no attribution at all."

Such acts appear to violate Columbia's policies against both "Unintentional Plagiarism" and "Intentional Plagiarism," Politico reports. The university has revoked a Ph.D. for plagiarism on at least one occasion.

The Trump team defended Crowley, whose appointment does not require Senate confirmation, after the CNN report.

"Monica's exceptional insight and thoughtful work on how to turn this country around is exactly why she will be serving in the Administration," the transition team said in a statement to CNN. "HarperCollins — one of the largest and most respected publishers in the world — published her book which has become a national best-seller. Any attempt to discredit Monica is nothing more than a politically motivated attack that seeks to distract from the real issues facing this country."