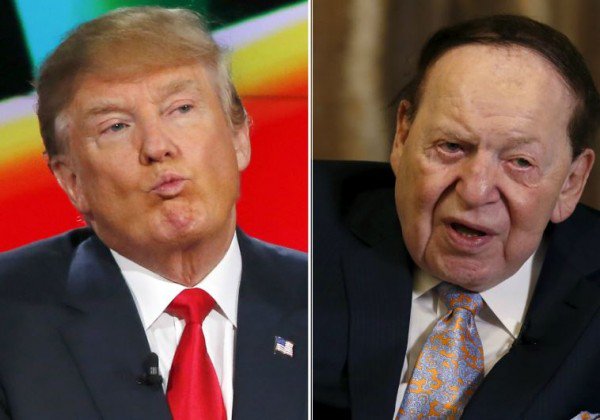 Trump Lands Adelson's Support
Trump has landed as we say in the gaming business a whale, and while Trump might not be his favorite candidate Adelson seems pleased with his choice.
One the biggest and most important money men in the Republican party is endorsing Donald Trump and likely putting cash up later.
Trump accused Adelson of picking Rubio because he could make 'his perfect little puppet'.
Read the full article, click here.
---
@NewsTalkFlorida: "#Trump has landed himself a 'whale' of a supporter:"
---
---
Trump Lands Adelson's Support