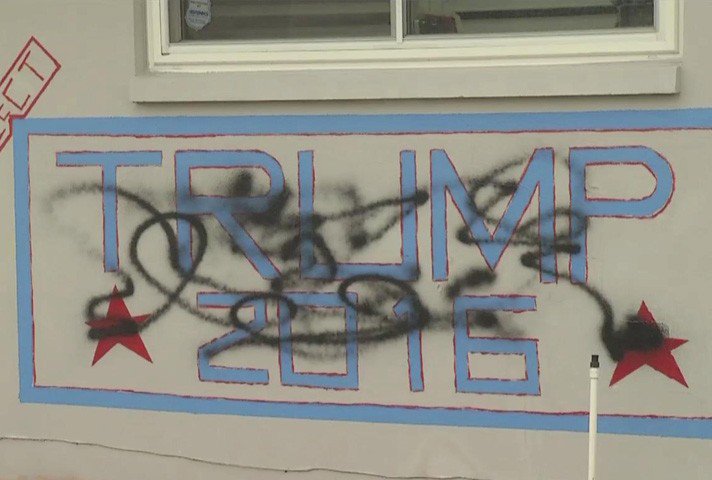 Trump backer says his Clearwater home vandalized due to campaign support
Sarvis says the hate for Trump is just as real
Clearwater homeowner Craig Sarvis says home vandalized due to Trump signs
"I think Trump is the person that will come in and shake things up and get things done," Sarvis said.
Read the full article, click here.
---
@BN9: ".@realDonaldTrump supporter says his #Clearwater home was vandalized due to campaign support"
---
A Clearwater man says vandals have struck his home and it's all because of his Donald Trump signs – especially the one painted on his house.
---
Trump backer says his Clearwater home vandalized due to campaign support