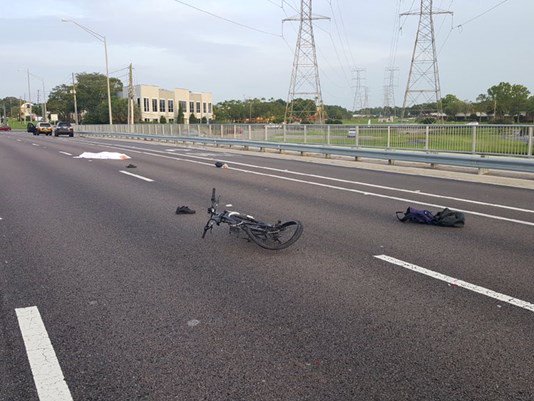 Troopers searching for driver in fatal Pinellas County hit-and-run crash
PINELLAS COUNTY, Fla. – Authorities are searching for a driver involved in a hit-and-run crash that killed a bicyclist Wednesday morning.
Troopers say the driver was traveling westbound on Ulmerton Road when they collided with a 62-year-old man on a bicycle and then left the scene.
After the collision, a second vehicle also traveling westbound on Ulmerton hit the man in the road, troopers say.
The man, whose name has not been released, died at the scene, troopers say.
Florida Highway Patrol troopers are searching for the driver involved in a fatal Pinellas County hit-and-run crash on Wednesday morning.

@10NewsWTSP: Troopers searching for driver in fatal Pinellas County hit-and-run crash
PINELLAS COUNTY, Fla. – Authorities are searching for a driver involved in a hit-and-run crash that killed a bicyclist Wednesday morning.

Troopers say the driver was traveling westbound on Ulmerton Road when they collided with a 62-year-old man on a bicycle and then left the scene.

After the collision, a second vehicle also traveling westbound on Ulmerton hit the man in the road, troopers say.

The man, whose name has not been released, died at the scene, troopers say.

— Sgt. Steve Gaskins (@SteveG717) May 31, 2017
Troopers searching for driver in fatal Pinellas County hit-and-run crash