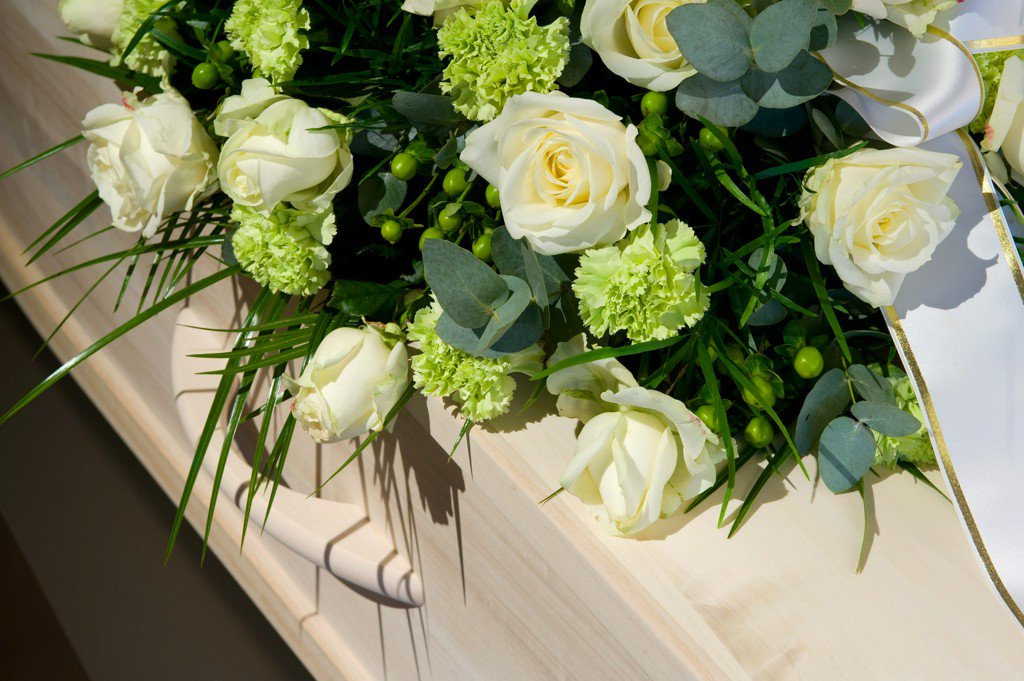 Together always: Couple married 77 years buried in same casket
That doesn't apply for Raymond and Velva Breuer.
The Columbia Tribune in Missouri reports the Breuers went to the same one-room schoolhouse, attended the same high school and married in 1940.
On Friday, they were buried together in the same coffin in Oak Grove Cemetery near St. James.
One of the couple's sons told the Tribune that his dad told a nurse that if he and his wife died close together, they should be buried in the same coffin.
For more, read the Tribune story.
The wedding vows say "Til death do you part." That doesn't apply for Raymond and Velva Breuer.

@10NewsWTSP: Together always: Couple married 77 years buried in same casket
The wedding vows say "Til death do you part." That doesn't apply for Raymond and Velva Breuer.

The Columbia Tribune in Missouri reports the Breuers went to the same one-room schoolhouse, attended the same high school and married in 1940. 

Raymond died Aug. 4 at the age of 97. His 96-year-old wife lived only 30 hours longer, the paper reports.

On Friday, they were buried together in the same coffin in Oak Grove Cemetery near St. James.

One of the couple's sons told the Tribune that his dad told a nurse that if he and his wife died close together, they should be buried in the same coffin.

He got his wish.

For more, read the Tribune story.

Information from: Columbia Daily Tribune, http://www.columbiatribune.com
Together always: Couple married 77 years buried in same casket