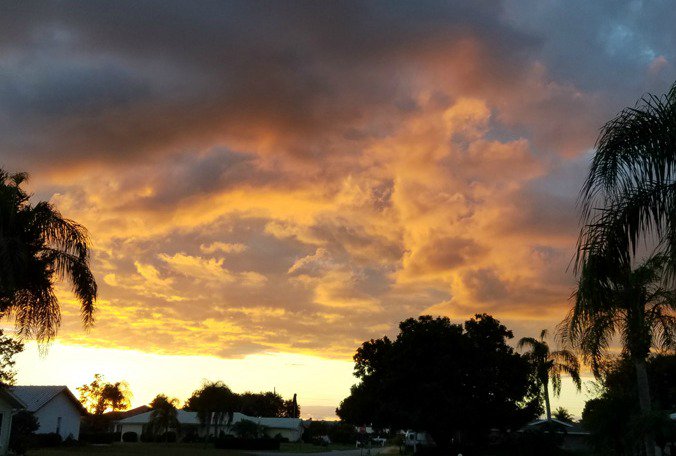 Winter Haven leukemia survivor meets monster truck idol
WEATHER: LIVE Klystron 9 radar | Get Bay News 9+ app | Sign up for news alerts
Get instant Severe Weather & Breaking News alerts delivered directly to your cell phone or email with Bay News 9 NOW .
Upload pictures to Bay News 9 from the app
The Children's Dream Fund, in partnership with Feld Entertainment, made Colton's dream come true.
Every week, Bay News 9 salutes an Everyday Hero making a positive difference in the Bay area community.
Six-year-old Colton Paulk fought his leukemia into remission. Among those he inspired was 'Grave Digger' driver Dennis Anderson.

@BN9: #Tampa #weather forecast: Small chance of passing showers overnight
@KJones821
TAMPA — 

A Winter Haven boy who bravely fought cancer got the experience of a lifetime Friday, when he got to spend time with one of his Monster Jam idols.

Last year, Colton Paulk, 6, was diagnosed with Leukemia. He bravely fought the cancer, which is now in remission.

"You could hardly tell but you knew when he lost his hair and all that, he knew something was wrong, but he didn't let it get him down," said Bobby Paulk, Colton's father.

Colton and his battle have been an inspiration to family, friends, and even one of his idols — 'Grave Digger' monster truck driver Dennis Anderson.

With some help from the Children's Dream Fund, Anderson gave Colton and his dad a day they'll never forget. They took a tour of Dennis's trailer and took a ride in 'Grave Digger.'

Colton said the experience was amazing.

"I like them to do flips and drive," said Colton. "He stays on his wheels, he does donuts."

"Words can't even describe it," said Bobby. "It's something he's always wanted to do and now he's had the chance to do it. I'm probably happier than he is."

Anderson said their expressions of pure joy and happiness are what make his job so rewarding.

"He looked so healthy and so strong when he smiles, and that's what I love about it," said Anderson. "He's been having some tough times and we want him to get through it and grow up to be a big guy."

On Saturday, Colton will once again get the VIP treatment when he attends a pit party and a "Monster Jam" show at Raymond James Stadium.

The Children's Dream Fund, in partnership with Feld Entertainment, made Colton's dream come true. The Fund has been making dreams come true for children with life-threatening illnesses living throughout West Central Florida since 1981.

For his part, Anderson was happy to help this dream come true.

"When little ones reach out like that, it's so easy for us to make them happy," said Anderson. "Lean down, give them a hand, give them some love, it's that easy."

Ph: Katie Jones, staff