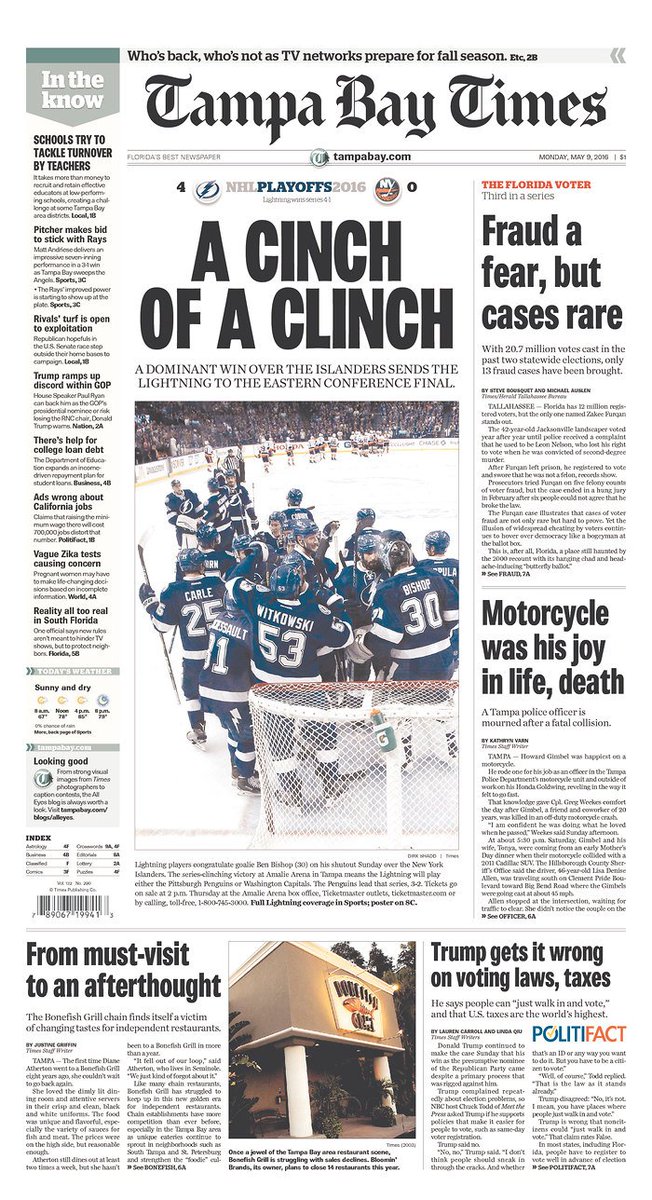 Tampa Bay sports & scores
Yes, but two playoff foes conquered, too (w/video)
Ho-hum: Another Ben Bishop shutout in Lightning clinching win (w/video)
Times writers Rick Stroud and Tom Jones are talking sports on WDAE 620-AM .
Read the full article, click here.
---
@TB_Times: "⚡ Today's 1A | @TBLightning advances to East final with Game 5 shutout of #Isles »"
---
The Tampa Bay Times Sports section is your leading source for sports news and scores.
---
Tampa Bay sports & scores | Tampa Bay Times