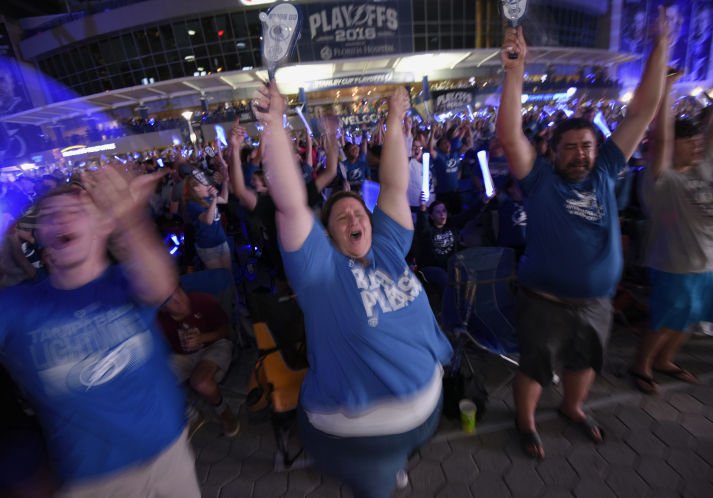 Tampa Bay Lightning could be professional sports' business team of the year
The team came in third among all professional sports teams.
But there's more to being the SportsBusiness Journal's Sports Team of the Year than just winning games.
Tampa Bay Lightning could be professional sports' business team of the year 05/16/16 [Last modified: Monday, May 16, 2016 10:33pm] Photo reprints | Article reprints
Read the full article, click here.
---
@TBTimes_Tampa: "Tampa Bay Lightning could be professional sports' business team of the year #TBLightning"
---
TAMPA — The Lightning is fighting this season to hoist the franchise's second Stanley Cup. But this week Tampa Bay has the chance to win its first championship in a different kind of contest: the business of professional sports.
---
Tampa Bay Lightning could be professional sports' business team of the year