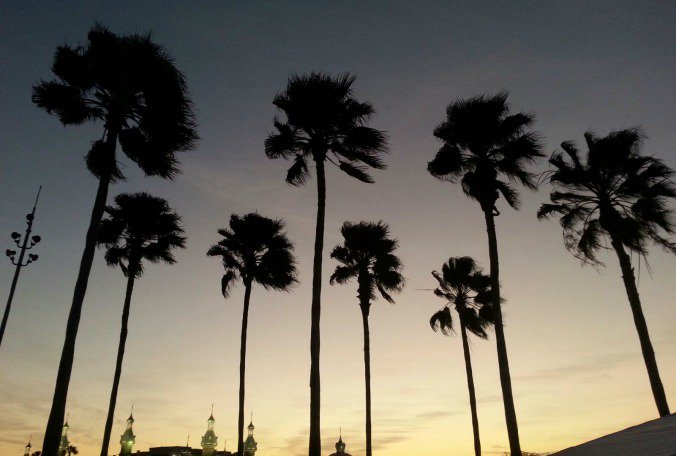 Weather forecast: Warm and breezy overnight, stormy on Sunday
WEATHER: LIVE Klystron 9 radar | Get Bay News 9+ app | Sign up for news alerts
GET WEATHER ALERTS: Sign up to receive weather text alerts from Bay News 9
WEATHER ON THE GO: Download the Bay News 9 app and get Klystron-9 alerts wherever you are.
Get instant Severe Weather & Breaking News alerts delivered directly to your cell phone or email with Bay News 9 NOW .
Upload pictures to Bay News 9 from the app
For Sunday, expect a widespread strong to severe storm event for the whole area, especially Sunday morning into the afternoon.

@BN9: #Tampa area #weather forecast: Warm and breezy overnight, stormy on Sunday
@bn9weather
ST. PETERSBURG — 

Tonight we could see a couple of showers. Otherwise, it will be warm and breezy, with lows in the mid and upper 60s.

For Sunday, expect a widespread strong to severe storm event for the whole area, especially Sunday morning into the afternoon.

An intense upper-level low moving through the Southeast will aid in the development of a fast-moving squall line that will move southeast through our area on Sunday. Damaging winds, hail and tornadoes will be possible.

Strong to severe storms are likely to be moving into the Nature Coast in the morning, then through the remainder of the region during the afternoon and early evening.

On Sunday night, the squall line will shift south of the area, with the main cold front following. Lingering showers will continue to be possible over the area into early Monday morning before all of the rain ends from north to south by midday Monday.

In the wake of the front, a very strong westerly wind will bring somewhat cooler and drier air into the region.

The strong onshore wind will support very hazardous marine conditions. Gale force winds will be possible.

The strong onshore flow may also bring some minor coastal flooding especially at high tides Sunday night into Monday, as well as high surf and a high risk of rip currents along area beaches.
Weather forecast: Warm and breezy overnight, stormy on Sunday