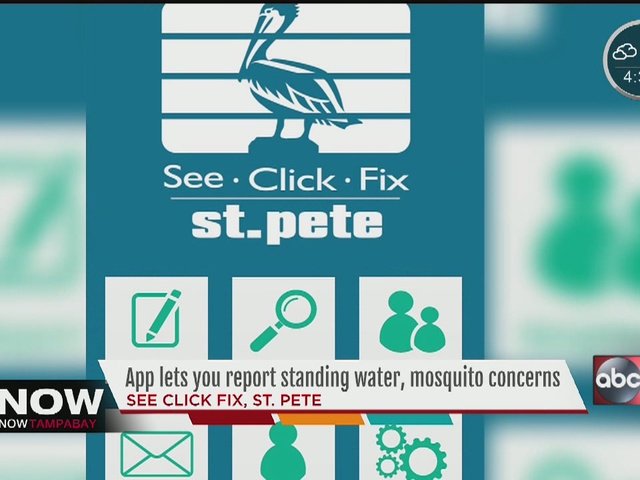 App in St. Petersburg lets you report standing water, mosquito concerns
See Click Fix app in St. Petersburg allows residents to report standing water, mosquito concerns
It's important for all St Pete and Pinellas County residents to make sure they are armed with information on how to deal with mosquitoes and eliminate stagnant, standing water whenever possible.
St. Pete uses the SeeClickFix app to communicate with residents about issues in their neighborhoods.
Using SeeClickFix to address standing water issues
Small amounts of standing water can pose big problems this time of year as they can quickly become breeding grounds for mosquitoes.
Read the full article, click here.
---
@FLCities: ".@StPeteFL is using technology 4 citizens 2 report standing water in real-time. #SeeClickFix"
---
The city of St. Petersburg has added a notice on an interactive phone application they use that will let residents report standing waster issues to city officials. 
---
App in St. Petersburg lets you report standing water, mosquito concerns