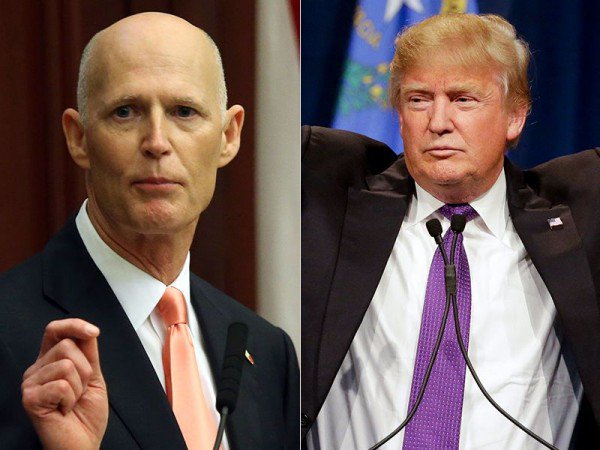 Scott & Rubio Getting VP Consideration
Interview Trump praised three governors as possible contenders," including Scott.
The other two names Trump listed were New Jersey Gov. Chris Christie, one of the first major Republicans to endorse Trump, and Ohio Gov. John Kasich, who has to officially get out of the race.
Scott, whose appeal as a black Republican could be an advantage for Trump, repeatedly sidestepped whether he would be willing to be on the ticket.
Read the full article, click here.
---
@NewsTalkFlorida: "Rumors has it, Florida's Rick Scott & Marco Rubio are on #Trump's shortlist for VP"
---
---
Scott & Rubio Getting VP Consideration