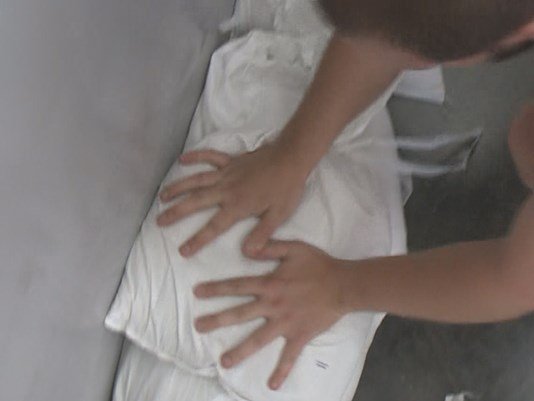 Sandbags Do's, Don'ts and the high-tech water wall
Ray says you want to fill sandbags about half to three-quarters full and then lay them flat — like bricks — outside the base of the door.
Is a guide to placing sandbags, and what to do if that is not enough.
Several municipalities are offering free sandbags to residents as a storm approaches.
Don't fill the sandbags, and make sure you stack them like bricks by overlapping the seams.
Sandbags will be available Tuesday and Wednesday at Gulfport City Hall, 2401 53rd St. S. from 8 a.m. through 8 p.m. or until inclement weather begins.
Read the full article, click here.
---
@10NewsWTSP: "Sandbag do's, don'ts; high-tech water wall
@CBSCourtney shows you the RIGHT way to use them"
---
10News shows you the best way to set up sandbags to keep water out of your home plus a device that some say works to keep away serious floodwaters.
---
Sandbags Do's, Don'ts and the high-tech water wall