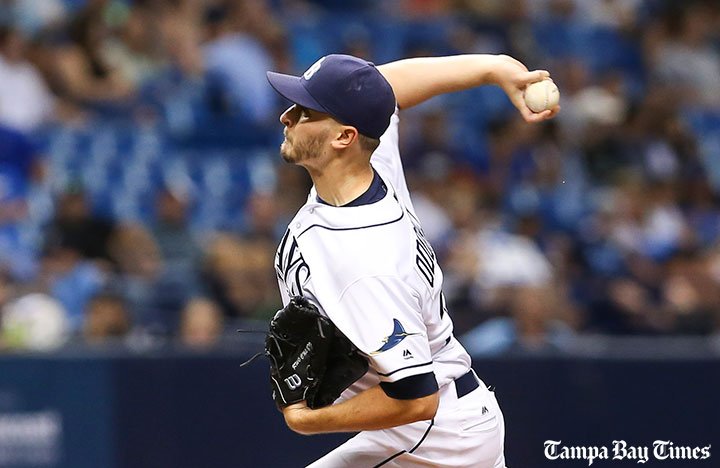 For starters: Rays vs. Rangers, with no Kiermaier
Come to follow Tampa Bay Rays news at Tropicana Field and beyond.
Rays' Kiermaier, Franklin play then depart against Rangers 8/19/16
Rays get first hit in sixth, fall to Hamels, Rangers 8/19/16
RHP Jake Odorizzi, who has been not only the Rays' best pitcher since the All-Star break but one of the AL's top, will be on the mound.
DEVELOPING: After a poorly played Friday game that manager Kevin Cash termed a "pretty disappointing effort," the Rays try again tonight against the AL-best Rangers.
Read the full article, click here.
---
@TBTimes_Sports: "Rays face Rangers, knowing they need to be better. #Rays @RaysBaseball #Rangers @Rangers"
---
UPDATE, 3:46: Neither CF Kevin Kiermaier, who left Friday's game with hip tightness, nor Forsythe is in the lineup. Forsythe said his back was feeling better, and Cash said he is available tonight and the plan is to have him back in the lineup Sunday. Kiermaier said he doesn't know what is wrong with his hip or how it happened, but he expects it to be just a couple days. … Romero said not only is his back feeling better but he improved his mechanics. … Cash said there was no update on LF Desmond Jennings, who remains idled by a sore left knee. … Cash also had no info on the status of Nick Franklin, who was placed on the 7-day concussion DL. Rays lineup:
---
For starters: Rays vs. Rangers, with no Kiermaier