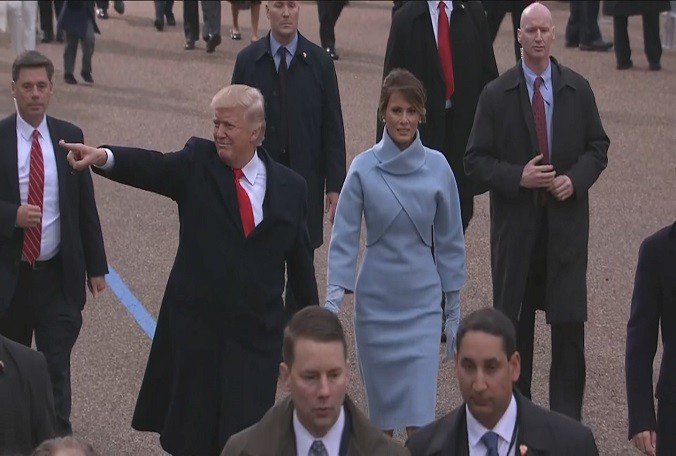 Inauguration Day: President Trump's Parade
WEATHER: LIVE Klystron 9 radar | Get Bay News 9+ app | Sign up for news alerts
Upload pictures to Bay News 9 from the app
Get instant Severe Weather & Breaking News alerts delivered directly to your cell phone or email with Bay News 9 NOW .
Every week, Bay News 9 salutes an Everyday Hero making a positive difference in the Bay area community.
Join us for LIVE coverage of the Inauguration of Donald Trump.
President Donald Trump was sworn in as the 45th president of the United States on today.

@BN9: .@POTUS and @FLOTUS walk along Pennsylvania Avenue during the #Inauguration parade
After the inaugural's luncheon, the inaugural parade took President Donald Trump in the president's vehicle, nicknamed "The Beast," down Pennsylvania Avenue to the White House, leading a procession of military units, marching bands and floats.

There will be more than 8,000 parade participants representing 40 organizations including high school and university marching bands, equestrian corps, first responders, and veterans groups.