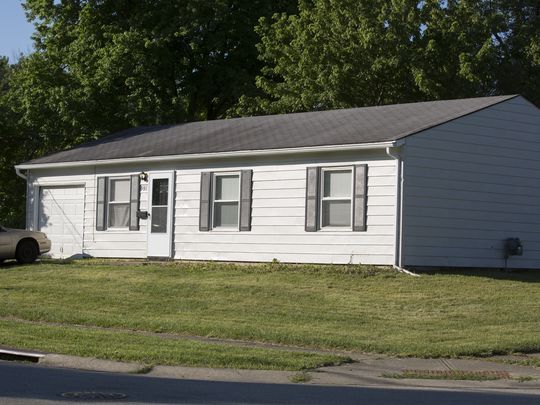 Police: Mother-to-be in Ohio gender reveal party shooting wasn't pregnant
Police say the Colerain Township woman who was hosting a gathering where nine people were shot July 8 wasn't pregnant at the time of the shooting.
Colerain Township Police Chief Mark Denney says false information is hampering the investigation into the shooting that killed Autum Garrett and wounded eight others at a gender reveal party.
Denney said police do not have an explanation as to why Cheyanne Willis, 21, had a gender reveal party if she was not pregnant.
"The purpose of the party was to disclose the gender of Cheyanne Willis' unborn child," the police report on the shooting filed by a patrol officer said.
The Colerain Police Department will not comment further on any other misleading information, other than to say we wish our time had been spent on true leads that would help us remove these dangerous criminals from the streets.
She lied.

@10NewsWTSP: Police: Mother-to-be in Ohio gender reveal party shooting wasn't pregnant
She lied.

Police say the Colerain Township woman who was hosting a gathering where nine people were shot July 8 wasn't pregnant at the time of the shooting.

Colerain Township Police Chief Mark Denney says false information is hampering the investigation into the shooting that killed Autum Garrett and wounded eight others at a gender reveal party.

Denney said police do not have an explanation as to why Cheyanne Willis, 21, had a gender reveal party if she was not pregnant.

"All we have at this point is speculation," he said.

Willis was shot in the leg, treated at University of Cincinnati Medical Center and released. A family member who was also shot said Willis was no longer pregnant after the shooting.

"The purpose of the party was to disclose the gender of Cheyanne Willis' unborn child," the police report on the shooting filed by a patrol officer said.

Monday's statement said the Police Department, media and public, "have been given information we have found to be false. Hours and days have been wasted following leads known to be lies when they were provided to our officers. From the very beginning of this investigation, we have met significant resistance that is uncommon from victims of crime wanting a resolution.

"As an example, we were led to believe an unborn child was murdered in this incident only to find out that was not the case. That information is not provided to embarrass anyone, only to provide a fair understanding of the challenges we have faced in the past nine days. The Colerain Police Department will not comment further on any other misleading information, other than to say we wish our time had been spent on true leads that would help us remove these dangerous criminals from the streets.

"We ask that those with information to respect the fact that resources will be used to follow up on every lead or tip. Providing misleading information only makes the task of solving this crime more difficult. We will be consulting with the Hamilton County Prosecutor in the coming days to update their office and seek advice on how to proceed with some of our information."
Police: Mother-to-be in Ohio gender reveal party shooting wasn't pregnant