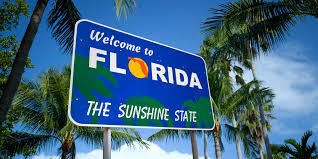 PM Tampa Bay And Florida Headlines
The driver, 22 year old Robert Doty, fled the scene on foot but was later captured.
A Boca Raton Uber driver was waiting for a passenger when 30 year old Matthew Francis jumped in, pulled a syringe, and threatened to inject the driver with HIV if he didn't drive away.
Francis eventually ordered the driver to pull over and give him his wallet.
Read the full article, click here.
---
@NewsTalkFlorida: "Your Florida afternoon headlines:"
---
---
PM Tampa Bay And Florida Headlines