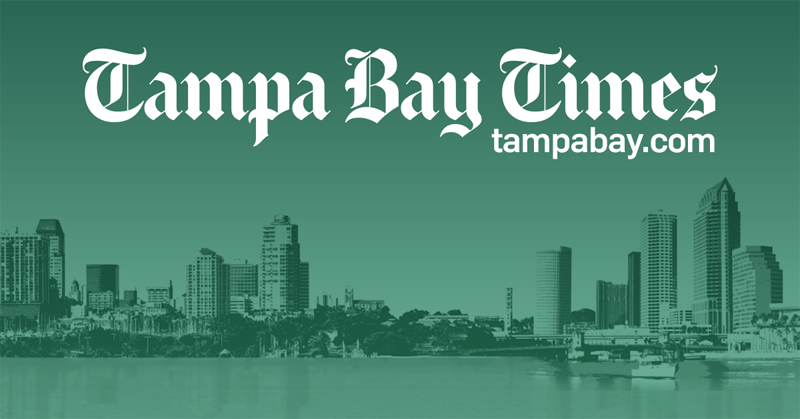 Passenger, 18, killed after pickup truck is rear-ended, flips in New Port Richey
Passenger, 18, killed after pickup truck is rear-ended, flips in New Port Richey 01/16/17 [Last modified: Monday, January 16, 2017 9:21am] Photo reprints | Article reprints
Cory J. Teabout, 18, died at the scene, troopers said.
A New Port Richey man, 18, died Sunday night after the pickup truck in which he was a passenger was rear-ended and overturned, according to the Florida Highway patrol.
The driver of the F-150, 20-year-old Robert S. Baldree, and passenger Logan M. Tuliano, 18 – both of New Port Richey – suffered minor injuries, troopers said.
I want to see more articles tagged
A New Port Richey man, 18, died Sunday night after the pickup truck in which he was a passenger was rear-ended and overturned, according to the Florida Highway patrol.

@TB_Times: Passenger, 18, killed after pickup truck is rear-ended, flips in New Port Richey
A New Port Richey man, 18, died Sunday night after the pickup truck in which he was a passenger was rear-ended and overturned, according to the Florida Highway patrol.

Jorge J. Cruz-Blanco, 23, of New Port Richey, was driving a 2011 Honda Civic on State Road 54 in the inside lane around 11:49 p.m., approaching Thys Road, when he struck a 1992 F-150 from behind, causing the truck to spin and then flip, troopers said.

Cory J. Teabout, 18, died at the scene, troopers said.

Cruz-Blanco was not injured, troopers said. The driver of the F-150, 20-year-old Robert S. Baldree, and passenger Logan M. Tuliano, 18 — both of New Port Richey — suffered minor injuries, troopers said.

Alcohol was not a factor in the crash, troopers said.
Passenger, 18, killed after pickup truck is rear-ended, flips in New Port Richey