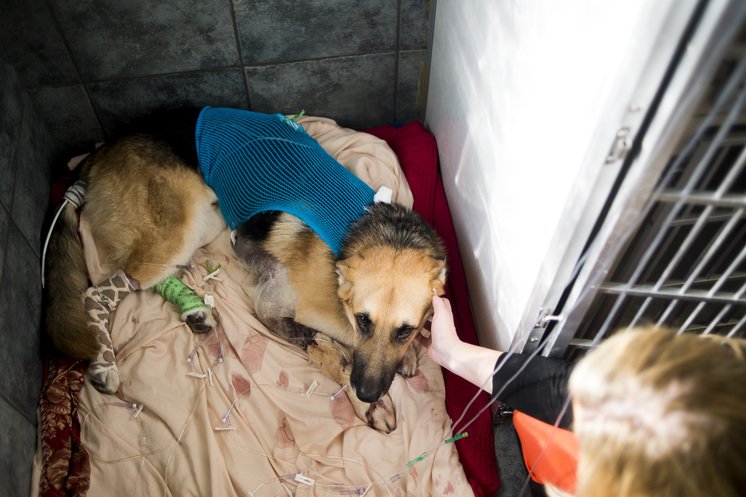 New Tampa family says snakebit dog was protecting 7-year-old
TAMPA – Haus is a playful precocious 2-year-old German shepherd who has lived with the DeLuca family for two months.
The snake sank its fangs into the dog's right front paw three times.
New Tampa family says snakebit dog was protecting 7-year-old 05/13/16 [Last modified: Friday, May 13, 2016 10:15pm] Photo reprints | Article reprints
Read the full article, click here.
---
@TimesDan: "If you ever want to hear from a ton of readers, write something about a dog: @TB_Times"
---
TAMPA — Haus is a playful yet precocious 2-year-old German shepherd who has lived with the DeLuca family for two months. On Wednesday he was bitten by what veterinarians think was an eastern diamondback rattlesnake.
---
New Tampa family says snakebit dog was protecting 7-year-old