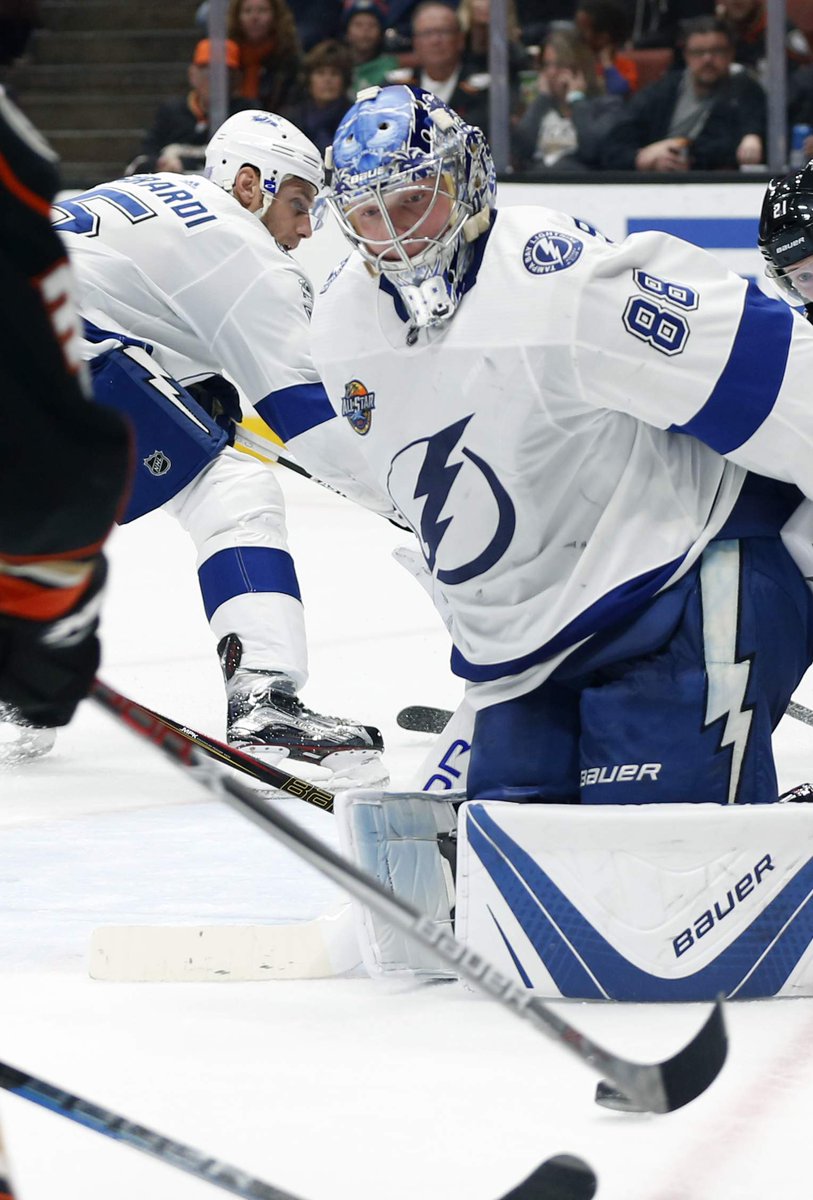 Lightning tops Ducks, sweeps three-game West Coast trip
That's why Lightning coach Jon Cooper called this three-game trek through San Jose, Los Angeles and Anaheim the team's biggest test of the season.
That's the takeaway after Tampa Bay swept the three games, often dominating, including Sunday's 2-1 win over the Ducks.
Two minutes after J.T. Brown gave the Lightning the 2-1 lead 7:18 into the third, the Ducks were on a power play.
Kunitz made a crafty backhand pass to the slot, where Brown used an Anaheim defender as a screen before a stellar snipe over Gibson's shoulder. "
3, Tampa Bay, Brown 1 (Kunitz, Callahan), 7:18.

ANAHEIM, Calif. — Victor Hedman recalls many long nights over the years during the notoriously challenging California road trip.

@TB_Times: Lightning tops Ducks, sweeps three-game West Coast trip @TB_Times
ANAHEIM, Calif. — Victor Hedman recalls many long nights over the years during the notoriously challenging California road trip.

"Some really tough nights," he said.

That's why Lightning coach Jon Cooper called this three-game trek through San Jose, Los Angeles and Anaheim the team's biggest test of the season. It would be, most years.

But this Lightning team has the makings of a special one.

That's the takeaway after Tampa Bay swept the three games, often dominating, including Sunday's 2-1 win over the Ducks. The win was the fourth straight overall for the Lightning, which has the league's best record, 14-2-2.

This was the first time since the 1993-94 season that Tampa Bay swept a three-game trip in California. It allowed just four goals in the wins.

"It was a tough trip," veteran Chris Kunitz said. "But a character one."

Sundays' game wasn't nearly as close as the score indicated. At one point, Tampa Bay led 27-11 in shots, 22-9 in scoring chances. Had it not been for a Herculean effort by Ducks goalie John Gibson, the Lightning would have won by a touchdown.

"He was outstanding," Cooper said.

But in the end, it was a spectacular — yet controversial — save by Andrei Vasilevskiy that lifted Tampa Bay. Two minutes after J.T. Brown gave the Lightning the 2-1 lead 7:18 into the third, the Ducks were on…