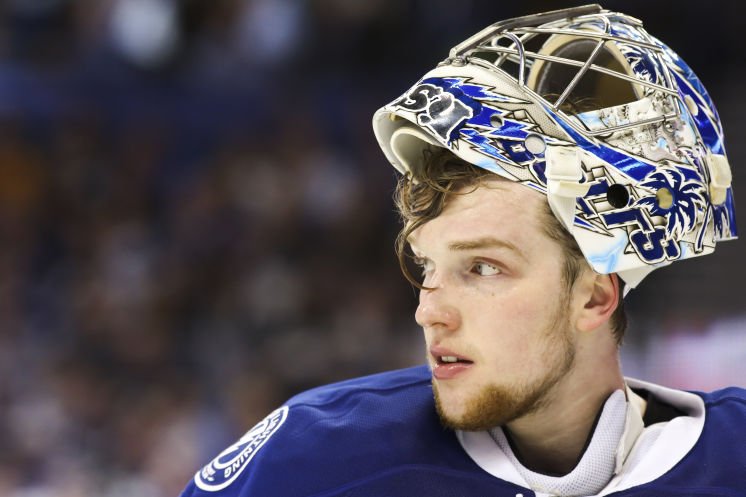 Lightning goalie Vasilevskiy withstands Penguins attack again
Lightning goalie Vasilevskiy withstands Penguins attack again
The Penguins managed 38 shots on goal for the game.
Sign up for Sign up for Pro Sports
ROGER MOONEY Tampa Bay Times
Lightning goalie Vasilevskiy withstands Penguins attack again 05/20/16 [Last modified: Saturday, May 21, 2016 1:02am] Photo reprints | Article reprints
Read the full article, click here.
---
@zesty_lightning: "#Lightning goalie Vasilevskiy withstands Penguins attack again #GoLightning"
---
TAMPA — They came at Andrei Vasilevskiy in waves again Friday night. This time, it began in the third period when the Penguins played with the desperation they lacked during the first two periods.
---
Lightning goalie Vasilevskiy withstands Penguins attack again