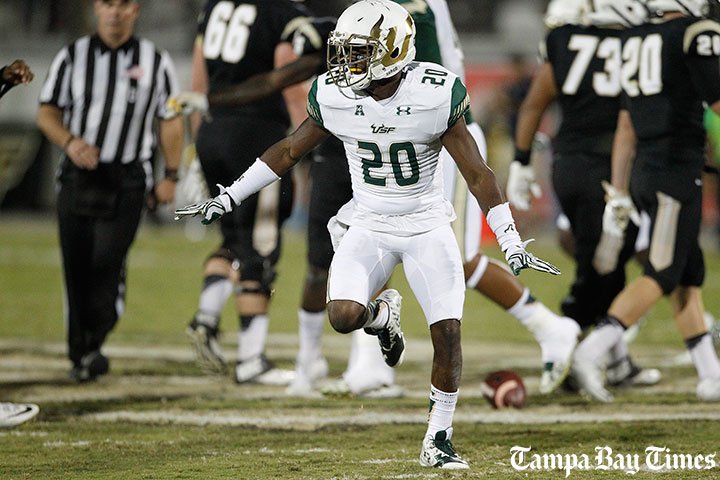 Latest USF depth chart rife with locals
The Bulls released their updated chart Monday afternoon.
South Florida Bulls fans, you've come to the right place: the USF Sports Bulletin blog.
If the latest USF football depth chart holds true, eight players from bay area high schools — five on defense — will start Saturday night's season opener against Towson.
Tampa Bay Times sportswriter Joey Knight, who covers USF, will post news and thoughts on the Bulletin, and we invite your participation in the comments area.
I want to see more articles tagged
Read the full article, click here.
---
@TBTimes_Sports: "Latest USF depth chart rife with locals. #USF @USFFootball #TampaBay"
---
If the latest USF football depth chart holds true, eight players from bay area high schools — five on defense — will start Saturday night's season opener against Towson. The Bulls released their updated chart Monday afternoon. Of the starting 22, only four are seniors, with only 10 seniors among the top 44 on the two-deep chart. Moreover, only one of the major specialists — veteran LS Alex Salvato — is in his final season.  
---
Latest USF depth chart rife with locals