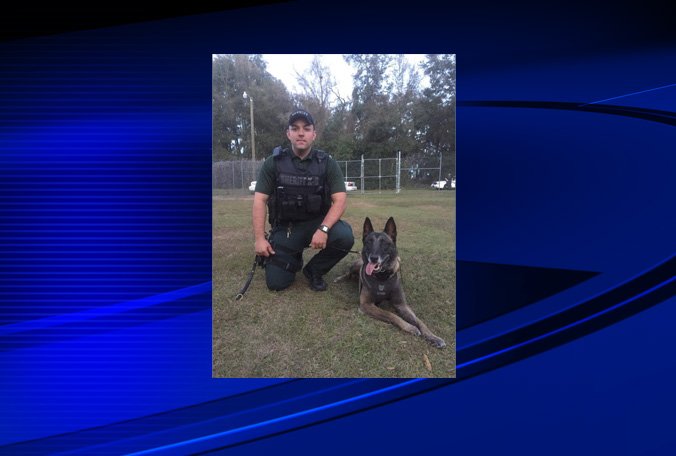 K-9 Repo with the Citrus County Sheriff's Office got his man
Download the Bay News 9+ app for the latest News, Weather and Real Time Traffic at your fingertips.
Upload pictures to Bay News 9 from the app
Get instant Severe Weather & Breaking News alerts delivered directly to your cell phone or email with Bay News 9 NOW .
Every week, Bay News 9 salutes an Everyday Hero making a positive difference in the Bay area community.
An air unit was involved, but it was K-9 Repo and his handler Deputy Indorato who reportedly found Collins hiding under a truck.
Read the full article, click here.
---
@BN9: "Last night, K-9 Repo got his man."
---
Shawn Collins faces multiple charges, including fleeing and eluding, felony domestic battery by strangulation.
---
K-9 Repo with the Citrus County Sheriff's Office got his man