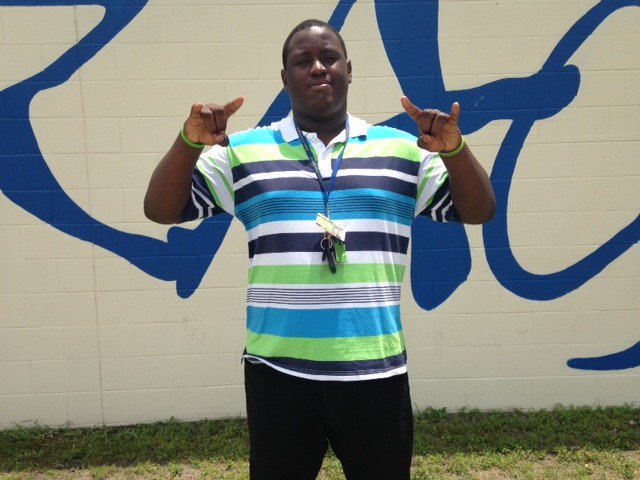 Jefferson's Marcellus wants to be the big man on his home campus
"It made me feel real proud and like all the work I've done has paid off," Marcellus said. "
Spectrum Sports is the Official Television Partner of the Florida High School Athletic Association!
The Jefferson High senior earned one of the top honors for a Bay Area football player, the Jimbo Kynes Outstanding Lineman Award.
By Katherine Smith , Spectrum Sports Last Updated: Friday, January 20, 2017
Jean Marcellus was surrounded by athletic and academic greatness.
Jefferson senior wants to continue his playing days at USF.

@SpecSportsFL: ,@jboysfootball OL Jean Marcellus wants to be the big man on his home campus
Jean Marcellus was surrounded by athletic and academic greatness. And he fit right in.

The Jefferson High senior earned one of the top honors for a Bay Area football player, the Jimbo Kynes Outstanding Lineman Award.

"It made me feel real proud and like all the work I've done has paid off," Marcellus said. "And I know I have more work to do now going into my college years now."

That college is USF. Marcellus was an early commit to the Bulls.

And when Willie Taggart left for Oregon and was replaced by Charlie Strong, Marcellus dug his feet in deeper with his commitment.

"I'm very excited," Marcellus said. "He's going to bring the toughness to USF.

"That offense, real fast tempo, I think I'll be good fit. I feel good just to be a part of it."

The commitment to USF is more than a football decision. It's about location too.

Marcellus takes pride in his hometown and wants to play for his city.

"I always believe in change and how things are going to rise for them," he said. "I want to be true to myself."
Jefferson's Marcellus wants to be the big man on his home campus