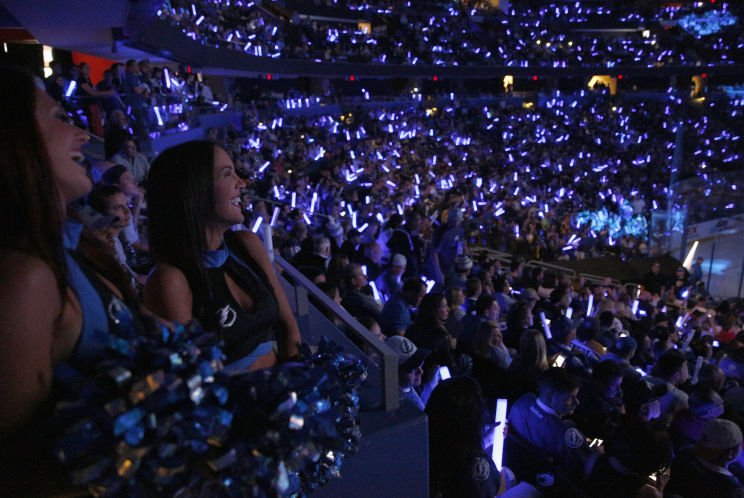 It takes months of work by the Tampa Bay Lightning to make it loud for the playoffs
Fans get light-up thunderstix for Game 6 tonight.
If so, expect even more rally drums and those loud paper fans.
Deciding what items to order is meant to bolster "who we are as a team and are as a brand," Abercrombie said.
Blankenship said, the giveaway will do both.
The team has to do it months in advance because some items can take as long as 12 weeks to arrive in Tampa.
Read the full article, click here.
---
@SamuelHHoward: "It takes months to plan those playoff promotions the @TBLightning do. Via @TB_Times:"
---
TAMPALouise Forrest loves to be a loud,
---
It takes months of work by the Tampa Bay Lightning to make it loud for the playoffs