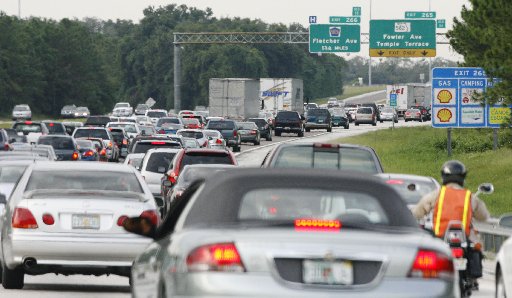 Is a third time — and a 15-year tax — the charm for Hillsborough's transportation needs?
Hagan brought up the fuel tax, a key pillar of a November proposal from Murman.
The Hillsborough County Commission has already said "no" to a proposal to raise the sales tax for 30 years to pay for transportation needs.
After the commission voted 5-2 against a gas tax hike and 7-0 not to consider raising the utility tax, Commissioner Kevin Beckner reintroduced a referendum to raise the sales tax.
Read the full article, click here.
---
@Danielson_Times: "Hillsborough commission will look at 15-year tax for transportation by @scontorno @TB_Times"
---
TAMPA — Is 15 the magic number?The Hillsborough County Commission has already said
---
Is a third time — and a 15-year tax — the charm for Hillsborough's transportation needs? | Tampa Bay Times