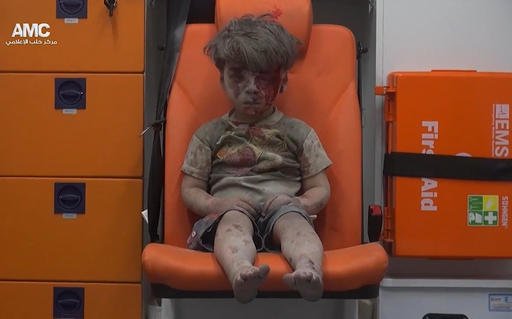 Image of Allepo boy sparks interest in Syrian war
Elizabeth Evans says, "Without that picture people wouldn't be aware of what's going on in Syria right now.
The image is being shared around the world and it's a sad reminder of the violence in Syria.
Evans is now reading up on what's going on in Syria and says it's sparked largely by that single image of Omran Daqneesh.
Haunting image of Syrian boy saved from Aleppo rubble
Russian helicopter shot down in Syria
Read the full article, click here.
---
@10NewsWTSP: "Image of boy sparks interest in #Syrian war
@tammiefields explains the power of this image:"
---
TAMPA, Fla. — It's the image you can't get out of your head. A four year old boy sitting in the back of an ambulance, after a surviving an air strike in his Syrian neighborhood. He's quiet, still and almost numb. The image is being shared around the world and it's a sad reminder of the violence in Syria.
---
Image of Allepo boy sparks interest in Syrian war