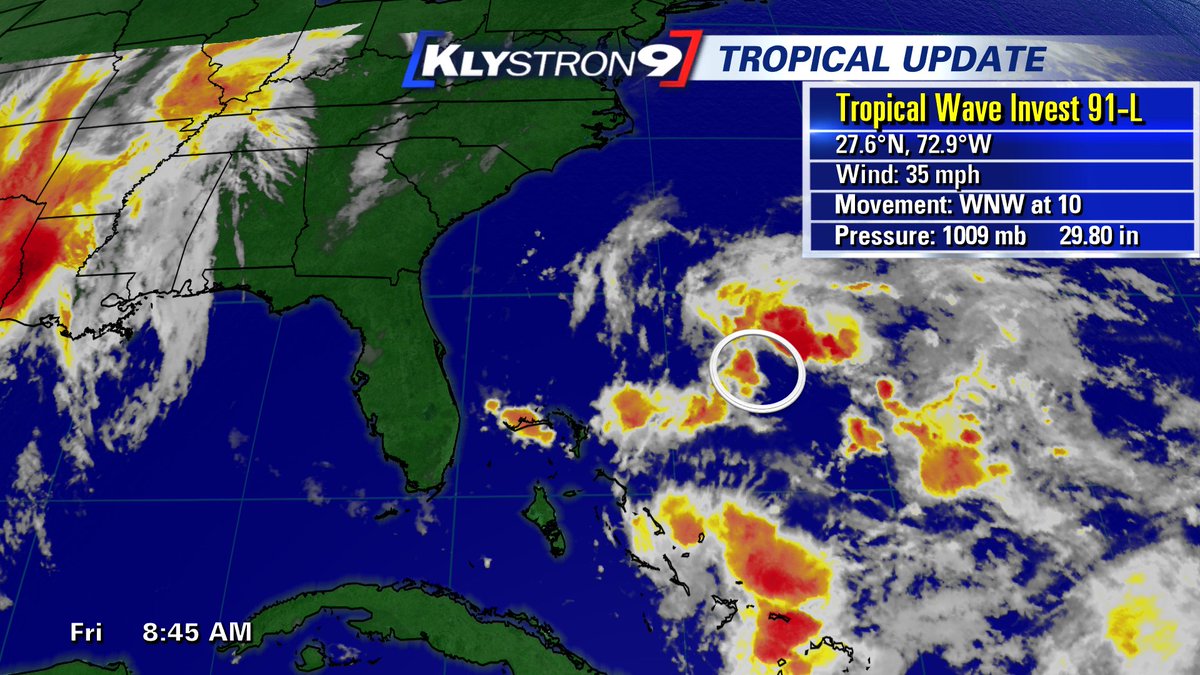 TROPICS: System in Atlantic won't impact Bay area
WEATHER ON THE GO: Download the Bay News 9+ app and get Klystron 9 and Safety Net alerts wherever you are.
Upload pictures to Bay News 9 from the app
Download the Bay News 9+ app for the latest News, Weather and Real Time Traffic at your fingertips.
Every week, Bay News 9 salutes an Everyday Hero making a positive difference in the Bay area community.
Get instant Severe Weather & Breaking News alerts delivered directly to your cell phone or email with Bay News 9 NOW .
Read the full article, click here.
---
@bn9weather: "Hurricane hunters to investigate low in the Atlantic this afternoon. No threat to #TampaBay."
---
The low pressure area located between Bermuda and the Bahamas is becoming better organized but will not impact the Bay area.
---
TROPICS: System in Atlantic won't impact Bay area