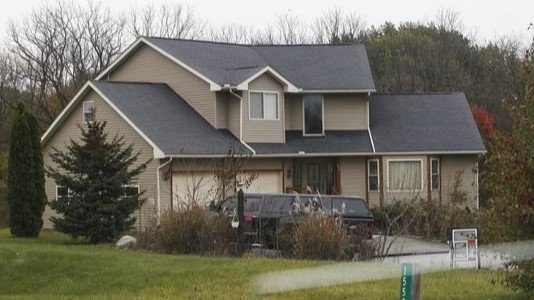 How did a 9-year-old boy who is disabled buy a $240K house?
The settlement check from the Justice Department would be paid directly to Haiden, so Kasie Rivera petitioned the Eaton County Probate Court to be named conservator of her son's estate.
Rather than deposit the money into the restricted account, and receive permission from a judge before spending the money on expenses directly benefiting Haiden, Kasie Rivera spent the money as if it were her own, said Ken O'Deen, an attorney who was named Haiden's financial conservator after Kasie Rivera was…
In a letter to the bank, David Brake, who filed the lawsuit for O'Deen, wrote that it is "difficult to understand how the bank allowed the conservatorship estate funds to be deposited into Kasie Rivera's personal bank account."
Peter Rhoades, the bank's attorney, said the money Kasie Rivera spent was later tracked into four categories: the $240,000 home, about $60,000 for numerous vehicles, transfers to other people and "wild personal spending."
Court records indicate O'Deen, Judge Thomas Byerley and other attorneys involved in the case have openly discussed the prospect of criminal charges against Kasie Rivera.
Haiden Rivera is a 9-year-old boy with severe physical and mental disabilities. Since shortly after birth, he has had brain damage, cerebral palsy and other health problems. As his attorneys…

@10NewsWTSP: How did a 9-year-old boy who is disabled buy a $240K house?
CHARLOTTE, MICH. – Haiden Rivera is a 9-year-old boy with severe physical and mental disabilities. Since shortly after birth, he has had brain damage, cerebral palsy and other health problems. As his attorneys wrote in court documents, he "will never work, live independently, have a family, or even have the capacity to care for himself."

Three years ago, Haiden paid $240,000 for a house on the outskirts of Charlotte.

Now, one or both of his parents could face criminal charges and be held liable for hundreds of thousands of dollars drained from his estate.

Haiden was born Sept. 12, 2008, in an Army hospital at Fort Hood, Texas. Within hours, he had a series of seizures and exhibited signs of brain damage, court records show. He was airlifted to another hospital and eventually diagnosed with spastic quadriplegic cerebral palsy.

"He wasn't crying when he was born," his mother, Kasie Rivera, would later tell the Killeen Daily Herald, a newspaper near Fort Hood. "I knew that something wasn't right. He wasn't moving; he didn't cry. He wouldn't drink out of a bottle."

Kasie Rivera and her husband, Higinio Rivera III, who was a soldier when Haiden was born, later sued, alleging negligence by military doctors before and during their son's birth. 

In 2013, Justice Department officials settled the lawsuit for $6.5 million.

Most of the money was placed into a reversionary trust that can only be used for Haiden's medical care — if…