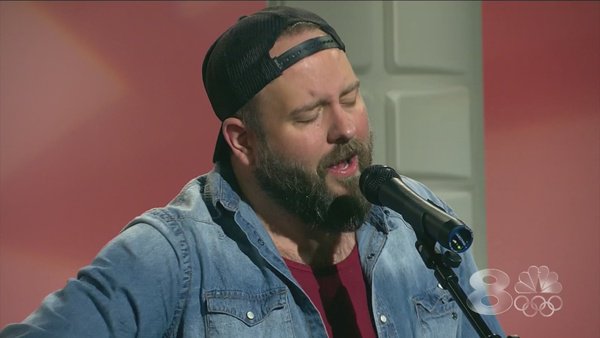 Musician Nate Currin Interview and Performance
Sorry, your blog cannot share posts by email.
Post was not sent – check your email addresses!
After being nominated for an Independent Music Award and 4 International Music Awards for his third studio album You and I are Ghosts in 2014, which made it as high as #16 on the iTunes charts, Nate took home 3 of those Music Awards, including Songwriter of the Year .
Daytime Webstaff Published: May 31, 2016, 2:01 pm Updated: May 31, 2016, 2:02 pm
Most recently Nate was nominated for a Georgia Music Award for Americana Artist of the Year while finishing up his newest album The Madman and The Poet.
Read the full article, click here.
---
@DaytimeTVshow: "Have you heard of @natecurrin? If not, you should! Watch his interview & performance:"
---
[anvplayer video="978328″ /] With over 400,000 miles and 600 shows logged the last 10 years, Nate Currin is a troubadour in every sense of the word. Originally from Georgia, Nate has enough of the south in his voice and writing that it shines through, but not without the influence of various experiences and places that only
---
Musician Nate Currin Interview and Performance