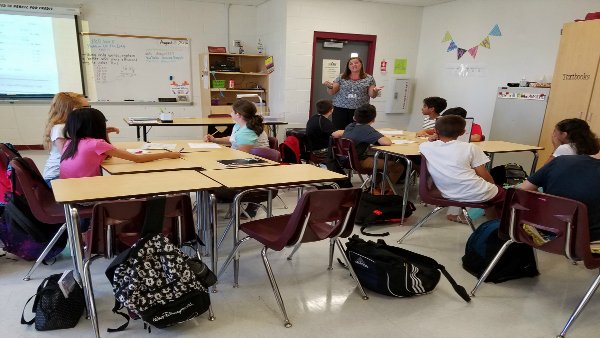 In Pasco County, Twitter + math add up to success
You are commenting using your Facebook account.
Sixth grade math teacher Jessica Beagle, already an advocate for using social media, appreciates seeing how other teachers are making lesson plans "click".
To see what the teachers and students in Pasco County have been up to, search "#PascoMath" on Twitter.
Sorry, your blog cannot share posts by email.
Doing so allows for an open and streamlined collaboration of ideas – what's working, or not working – for teachers using the same lesson plans.
Read the full article, click here.
---
@WFLAmeredyth: "For @pascoschools, Twitter + math add up to success. #PascoMath @PascoMathNinja @JohnLongMS!"
---
Pasco County schools are innovating when it comes to math education, by turning to Twitter to collaborate ideas.
---
In Pasco County, Twitter + math add up to success