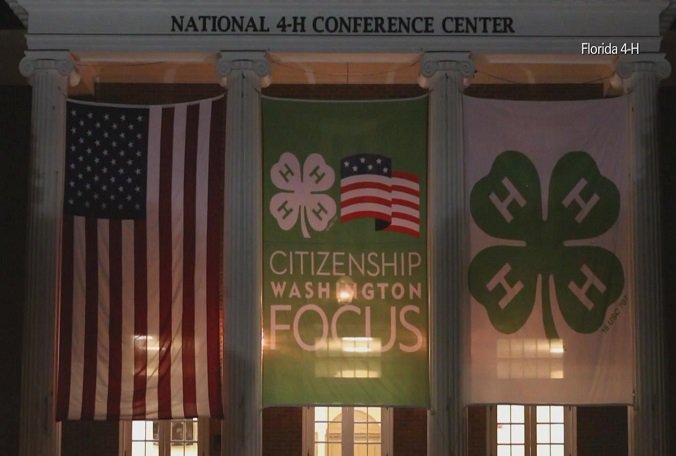 Florida students to witness President-elect Trump's inauguration
Florida students to witness President-elect Trump's inauguration
WEATHER: LIVE Klystron 9 radar | Get Bay News 9+ app | Sign up for news alerts
Fifty students from 20 counties signed up for the trip last February, long before they knew who the president-elect would be.
Get instant Severe Weather & Breaking News alerts delivered directly to your cell phone or email with Bay News 9 NOW .
Upload pictures to Bay News 9 from the app
Inauguration Day is Friday and dozens of young kids from Florida are getting a chance to see history in the making.

@BN9: Florida students to witness President-elect Trump's inauguration on Friday.
Students from the Florida 4-H Youth Development Program arrived in Washington D.C. Tuesday to watch the swearing in of President-elect Donald Trump on Friday.

The kids are hoping to walk away with a complete understanding of our political process, and they know this is a once in a lifetime opportunity. 

Fifty students from 20 counties signed up for the trip last February, long before they knew who the president-elect would be. 

The trip is part of the Citizenship Washington focus, a national program held in Washington D.C. each year, and this year's was extra special because of the inauguration. 

The students spent their first day in workshops, learning all about what they'll be seeing on Friday and the process behind it. 

One student from Hernando County said she is excited to see first hand what it takes to bring a president into office. 

"I thought it was really cool and awesome experience to get to have because not everyone gets to have this chance. It's a once in a lifetime type of thing, I believe, because it's not as easy to get into as many people would want to hope. So, it's something that's truly amazing and I'm so grateful I could come at all," said student, Cari Lovett. 

Over the next few days, the students will participate not only in the workshops, but also speaking sessions where they will learn about the history of the presidency, the election process, the press in the United States, and the main event, Friday's inauguration ceremony. 
Florida students to witness President-elect Trump's inauguration