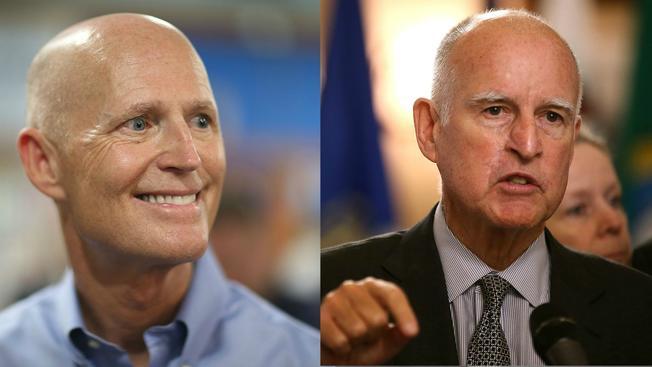 FL, CA Govs Clash Over Wages, Climate Change
Brown added that California had added more jobs in the last year than Florida.
Gov. Jerry Brown sent a letter to Scott Monday, urging him to stop his "silly political stunts."
Scott is in the middle of a three-day trade mission.
Read the full article, click here.
---
@NewsTalkFlorida: "CA Gov. Jerry Brown has asked Rick Scott to stop his, "silly political stunts.""
---
California's governor is ripping into Florida Gov. Rick Scott and his latest effort to try to convince companies to move to Florida.
---
FL, CA Govs Clash Over Wages, Climate Change