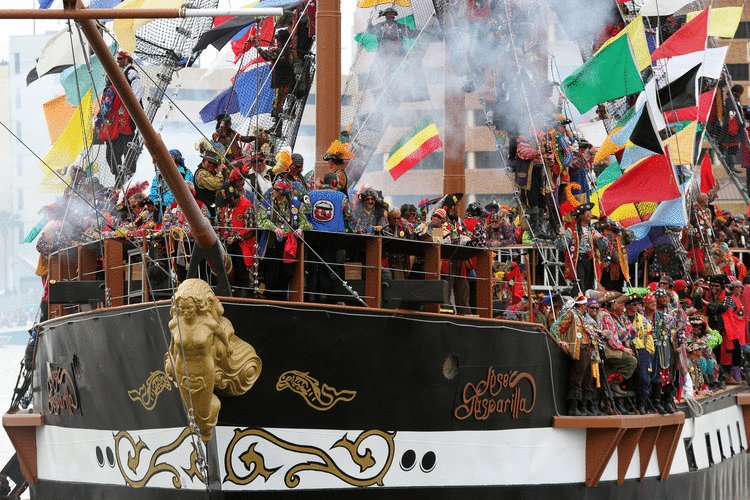 Faces in the crowd: 84 photos from Saturday's Gasparilla festivities
Below are 83 photos from four Tampa Bay Times staff photographers who covered the event: Charlie Kaijo, Andres Leiva, Luis Santana and Chris Urso.
To order reprints, license or download any image from this gallery, please visit the Times image archive .
I want to see more articles tagged
We thought you might enjoy seeing some of the many different faces that made up the colorful crowd on Saturday.
Abuse Policy Commenting GuidelinesCommenting Guidelines
From our Sunday story by William R. Levesque, Anastasia Dawson and Paul Guzzo:

@TB_TimesCurso: Faces in the crowd: 84 photos from Saturday's Gasparilla festivities @TBTimes_Photo
From our Sunday story by William R. Levesque, Anastasia Dawson and Paul Guzzo: "The pirate ship Jose Gasparilla wasn't exactly dodging icebergs. And for that matter, neither was the Unsinkable Krewe of Molly Brown. But the beast that is the Gasparilla Parade of Pirates, that rollicking, ridiculous, rambunctious bastion of intemperance and studied imbecility, opened Saturday with temperatures chilly enough to make any pirate reach for a parka. Oh, sure, it was only in the 50s. But this is Florida, matey. The chill didn't dent the party. Thousands of hardy swashbucklers lined tony Bayshore Boulevard and downtown streets to scream and whoop in the traditional rain of plastic beads that erupted from a procession of floats. Coils of beads wrapped necks like unruly pythons. Drinks were swilled. Cannons boomed. "For me," said Tyler Parenti, 25, of Jacksonville Beach, "Gasparilla is a spiritual experience." And this being Gasparilla, when the kids and adults filled the sidewalks, the kids were the only ones acting their age."

Below are 83 photos from four Tampa Bay Times staff photographers who covered the event: Charlie Kaijo, Andres Leiva, Luis Santana and Chris Urso. We thought you might enjoy seeing some of the many different faces that made up the colorful crowd on Saturday. Who knows, you might even see yourself or someone you know.

To order reprints, license or download any image from this gallery, please visit the Times image archive.
Faces in the crowd: 84 photos from Saturday's Gasparilla festivities