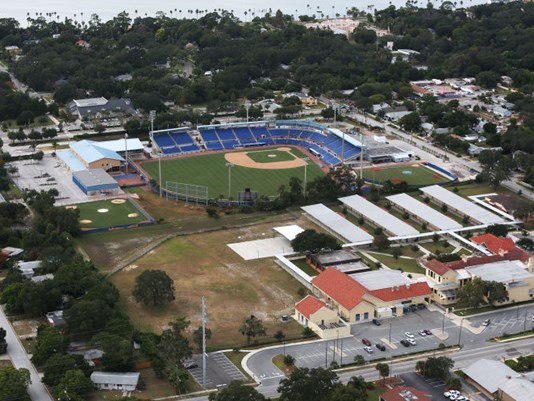 Eight Pinellas facilities ask for tax dollars
Eight Pinellas facilities ask for tax dollars
PINELLAS COUNTY, Fla. — It isn't just the Tampa Bay Rays eyeing tourist tax dollars for future construction projects, as eight Pinellas County facilities applied for grants for proposed renovations.
In addition to stadiums and convention centers, many counties use the funds to renourish beaches, build museums and other tourist attractions, and support events that draw tourists to town.
Pinellas County leaders will now have to decide which projects are eligible for the bed tax funds, as well as which are worthy as there likely isn't enough money to fund all eight projects plus a potential Rays stadium down the road.
The Toronto Blue Jays play their spring training games at Florida Auto Exchange Stadium in Dunedin, and the team is looking to upgrade the stadium and practice facilities.
PINELLAS COUNTY, Fla. — It isn't just the Tampa Bay Rays eyeing tourist tax dollars for future construction projects, as eight Pinellas County facilities applied for grants for proposed renovations.

@10NewsWTSP: Eight Pinellas facilities ask for tax dollars. @noahpransky tells you which ones:
PINELLAS COUNTY, Fla. — It isn't just the Tampa Bay Rays eyeing tourist tax dollars for future construction projects, as eight Pinellas County facilities applied for grants for proposed renovations.

Tourist, or "bed" taxes, are collected on overnight stays at hotels and rental properties and the revenues are primarily intended for projects that will boost tourism. In addition to stadiums and convention centers, many counties use the funds to renourish beaches, build museums and other tourist attractions, and support events that draw tourists to town.

Pinellas County leaders will now have to decide which projects are eligible for the bed tax funds, as well as which are worthy as there likely isn't enough money to fund all eight projects plus a potential Rays stadium down the road.

More on the Rays stadium: