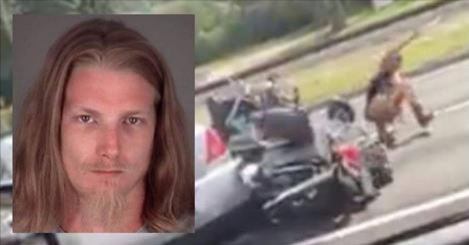 Biker hit in road rage crash speaks out
The material may not be published, broadcast, rewritten, or redistributed.
A driver accused of running over a motorcyclist in Lutz in a fit of road rage faces upgraded charges of attempted murder.
MORE | Driver arrested after wild hit-and-run in Tampa
Driver accused in road rage crash that injured motorcyclists faces attempted murder charges
The crash occurred about 5:35 p.m. Monday near County Line Road and Land O'Lakes Boulevard in Pasco County.
Read the full article, click here.
---
@abcactionnews: "Driver accused of running over motorcyclists now faces attempted murder charges"
---
A motorcyclist, run down by an angry driver, is now speaking out about what he says happened in a a road rage crash Monday evening.
---
Biker hit in road rage crash speaks out