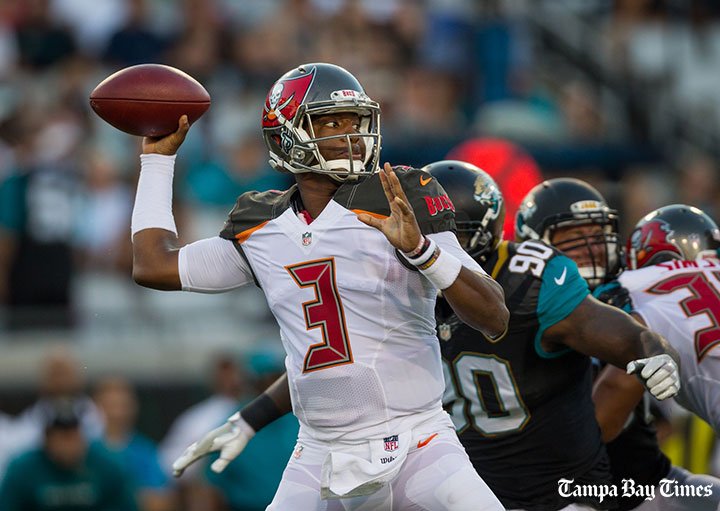 Slow starts nothing new to Bucs
Slow starts nothing new to Bucs 08/20/16 [Last modified: Saturday, August 20, 2016 11:47pm] Photo reprints | Article reprints
The Bucs started the game Saturday trailing the Jaguars by a year.
The Bucs won 27-21 Saturday as rookie corner Vernon Hargreaves ended the first half and began the second with interceptions.
Sign up for BUCS POSTGAME REPORT
Slow starts hardly rate as news for Bucs followers.
Read the full article, click here.
---
@TBTimes_Sports: "Despite win, another iffy start is notable for Bucs. #TBvsJAX #Bucs @TBBuccaneers"
---
JACKSONVILLE — There is slow, like the line at the DMV. There is slower, like beach erosion. Then there is slowest, like the way the Buccaneers start football games.
---
Slow starts nothing new to Bucs