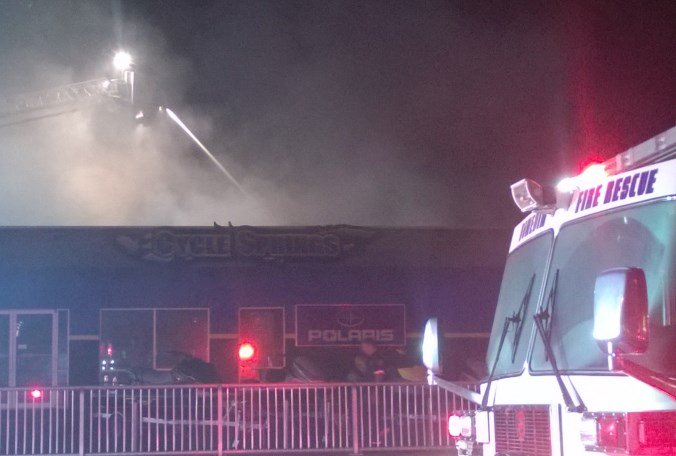 Cycle shop catches fire in Clearwater
Firefighters responded to Cycle Springs Powersports just after 4 a.m. at 29811 U.S. Highway 19 near Curlew Road.
Fire crews reported seeing flames and smoke from the building when they arrived.
Clearwater Fire Rescue responded to an early morning fire Tuesday at a Clearwater motorycle shop.
Read the full article, click here.
---
@BN9: "BREAKING:Firefighters respond to fire at Cycle Springs Powersports on US 19 near Curlew Rd."
---
Officials have reopened the northbound lanes of U.S. 19, which were closed to allow firefighters access to the building.
---
Cycle shop catches fire in Clearwater