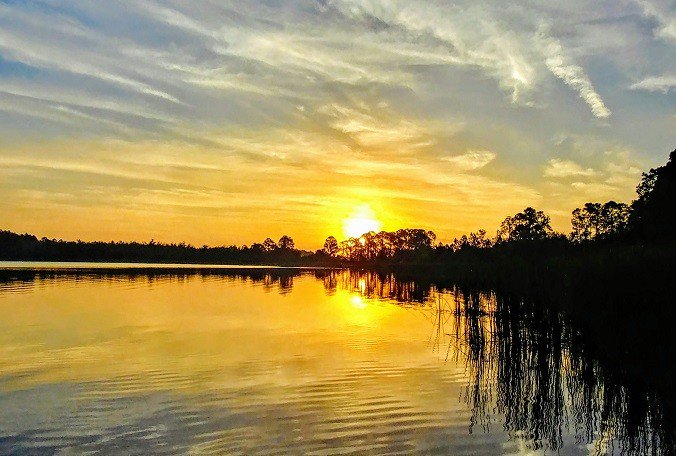 Weather forecast: Cold front moves through
Sent via the Bay News 9+ app: Viewer Sara Nower captured this beautiful photo along Tampa's Riverwalk Thursday evening.
WEATHER: LIVE Klystron 9 radar | Get Bay News 9+ app | Sign up for news alerts
GET WEATHER ALERTS: Sign up to receive weather text alerts from Bay News 9
Get instant Severe Weather & Breaking News alerts delivered directly to your cell phone or email with Bay News 9 NOW .
Every week, Bay News 9 salutes an Everyday Hero making a positive difference in the Bay area community.
For Friday, expect variably cloudy skies for the morning, but then going mostly sunny for the afternoon.

@BN9: Cooler air arrives Friday and will stick around for a few days
ST. PETERSBURG — 

The front is moving through with cooler, drier air moving in.

Temperatures will drop into the 50s, which is not that cool, but then the temperatures will not climb much during the day Friday as a breezy north wind kicks in.

Highs will be in the low to mid 60s.

Expect variably cloudy skies for the morning, but then going mostly sunny for the afternoon.

Friday night will be on the chilly side with lows in the 40s, and even some 30s in northern counties.

This will set us up for a cool weekend ahead.

Saturday will feature a partly cloudy morning, followed by a mostly cloudy afternoon to evening. Highs will only be in the upper 50s. That will feel much cooler than we have seen most of this winter.

Light rain will start moving in Saturday night with lows in the 40s.

Sunday will feature cloudy skies with morning light rain. The rain will exit in the afternoon to evening. High temperatures will struggle to get past the 50s on Sunday.

Next week is looking nice but continued below average temperatures until later in the week.