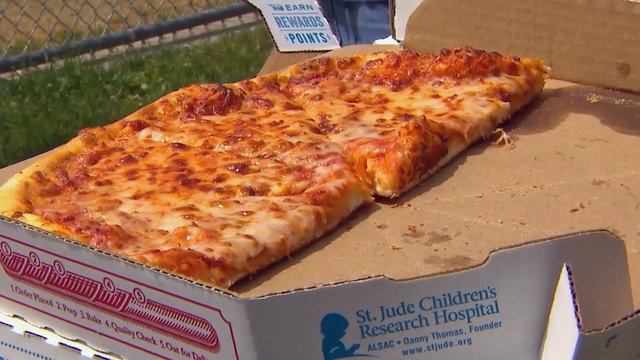 Church's pizza giveaway irks school cafeteria workers
Youth pastor Nick Steinloski said the pizza giveaway is about connecting kids with adults who care about them.
The church serves the pizza just off campus at Nathan Hale, Ingraham, and Roosevelt high schools.
A spokeswoman for the Seattle School Districts says the church notified them of the giveaway and it was "ok" with it.
At two slices per student, serving 250 students at each of three schools, he estimates the church spends 600 dollars a week on pizza.
Feeling pressure, the church will change its routine to serving free pizza after school instead of during lunch so there's no competition with lunchtime sales.
Read the full article, click here.
---
@10NewsWTSP: "Church told to stop free pizza giveaways"
---
The union representing the district's cafeteria workers is not ok with it.
---
Church's pizza giveaway irks school cafeteria workers