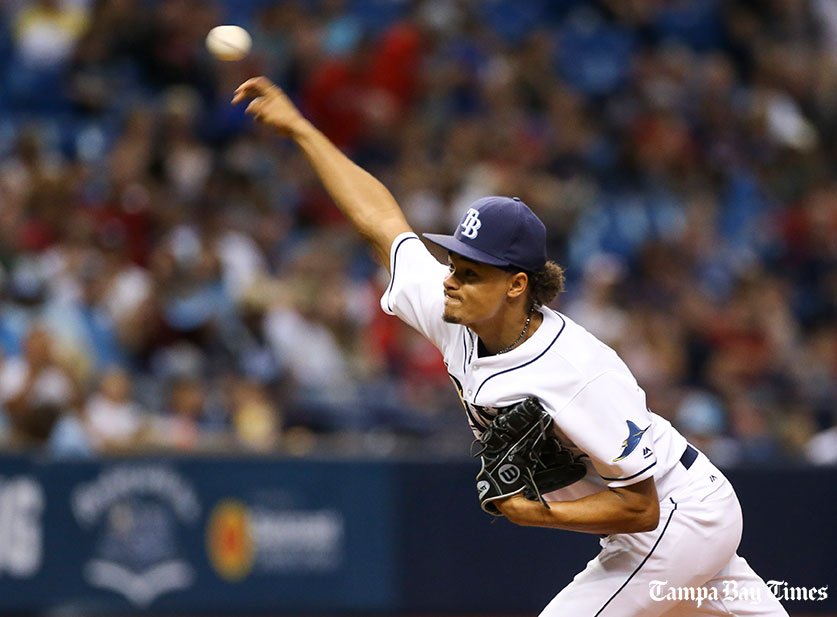 Archer nears team loss record as Rays fall to Red Sox (w/video)
Archer nears team loss record as Rays fall to Red Sox (w/video) 08/23/16 [Last modified: Wednesday, August 24, 2016 12:09am] Photo reprints | Article reprints
Cash praised Archer for battling, saying, "He did his job to give us an opportunity to win."
Which means deciding which is the Archer they will get.
"It's the best offense in baseball; I wasn't as fine as I wanted to be," Archer said. "
I did some things well, but at times I didn't limit quite as well as I wanted to."
Read the full article, click here.
---
@TBTimes_Sports: "Chris Archer nears team loss record as #Rays fall to #Red Sox (w/video). @RaysBaseball"
---
ST. PETERSBURG — With a five-inning, 109-pitch outing in the Rays' 2-1 Tuesday defeat to the Red Sox, Chris Archer moved to within one loss of matching Tanyon Sturtze's franchise record of 18.
---
Archer nears team loss record as Rays fall to Red Sox (w/video)