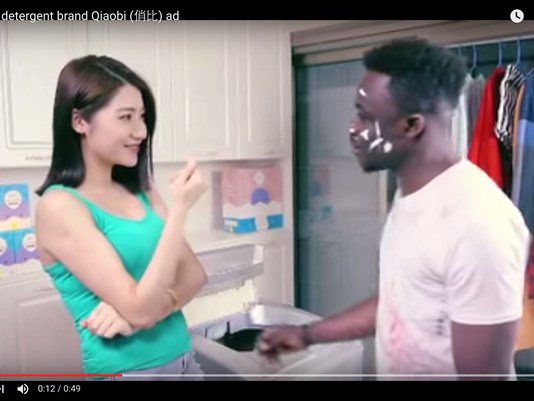 Chinese detergent maker sorry for harm done by racist ad
The ad for Qiaobi laundry detergent, which has drawn millions of views on YouTube, shows a black man pushed into a washing machine and emerging later as a light-skinned Asian man.
"We hope that Chinese brands will continue to find success in international markets," the company added.
The company said in the statement that it strongly opposes racism and had stopped airing the ad.
The company earlier suggested there was nothing wrong with the 50-second ad and blamed foreign media for being "too sensitive" about it.
Many have taken to social media to say they find the ad "stupid" or "offensive.
Read the full article, click here.
---
@10NewsWTSP: "Chinese detergent maker sorry for harm done by racist ad."
---
Chinese detergent maker sorry for harm done by racist ad