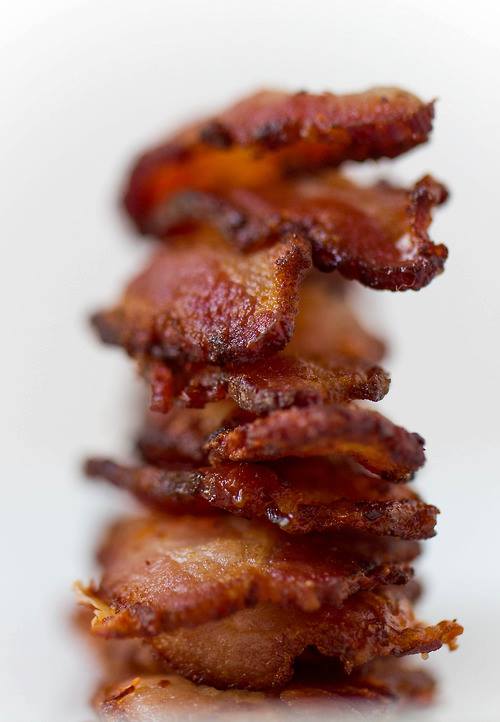 Line a baking sheet with aluminum foil.
Lay out bacon on rack making sure that the pieces do not overlap.
Place a wire rack on top of baking sheet.
We celebrate Bacon Lover's Day with a lesson in making candied bacon!
Turn bacon over and baste with the remaining syrup mixture.
Read the full article, click here.
---
@Datz4Foodies: "Chef Keith will teach you how to make candied bacon 3 ways AND it's super easy. #foodie"
---
Tampa Bay's Morning Blend is an original, local lifestyle show focused on providing consumers informative, useful and entertainment content, separate from ABC Action News.
---
Datz Celebrates Bacon!