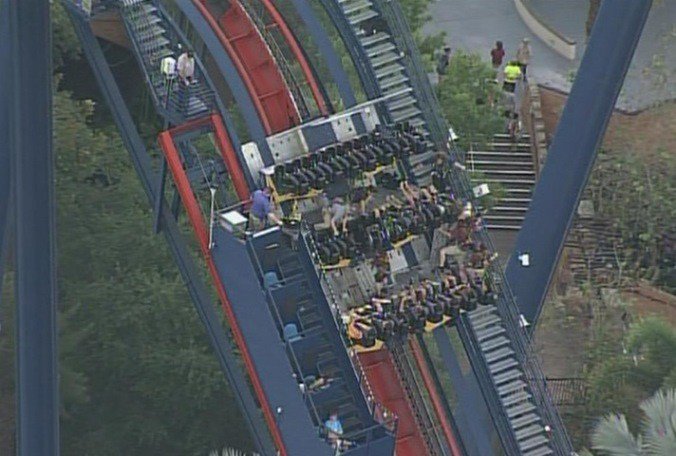 Busch Gardens officials still investigating Sheikra roller coaster
Park officials and crews have been testing the coaster since yesterday but have not said when it will reopen
Roller coaster stopped Thursday afternoon with 64 riders on board
Firefighters and park officials used a trolley to get to the top.
Read the full article, click here.
---
@BN9: "Busch Gardens still testing Sheikra, which malfunctioned Thurs,stranding riders 200 feet up."
---
Busch Gardens officials and crew members are still testing a roller coaster that malfunctioned Thursday, stranding more than 60 riders 200 feet up.
---
Busch Gardens officials still investigating Sheikra roller coaster