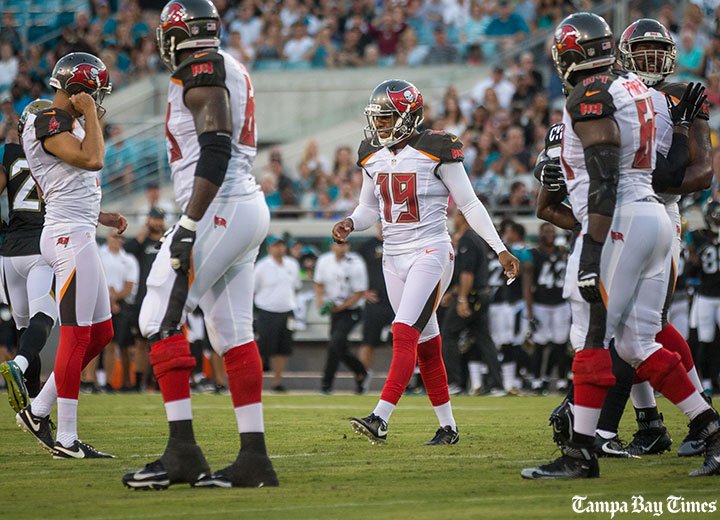 Bucs' Aguayo over-thinking? 'Sit back, relax and kick it.'
Tampa Bay Times sports writers keep you posted on the latest Bucs news, and you can weigh in with your own thoughts.
So you've got to have times like this when you struggle a little bit at a time when everything else is good."
"Going through high schools there were times I had come down times," Aguayo said.
There are times when things don't go your way and you've got to embrace it.
Tampa Bay Buccaneers fans: Keep up with your team news on Bucs Beat, our blog for all things Bucs.
Read the full article, click here.
---
@TBTimes_Sports: "Bucs' Roberto Aguayo over-thinking? 'Sit back, relax and kick it.' #Bucs @TBBuccaneers"
---
Struggling Bucs place-kicker Roberto Aguayo said he needs to stop 'over-thinking,' his mechanics during field goal and extra point tries. The second-round pick from Florida State missed a 32-yard field goal on the Bucs' opening drive and later a 49-yard kick in a 27-21 win over the Jaguars Saturday. He went 3-for-3 on extra points and connected on two other field goals in two games.
---
Bucs' Aguayo over-thinking? 'Sit back, relax and kick it.'