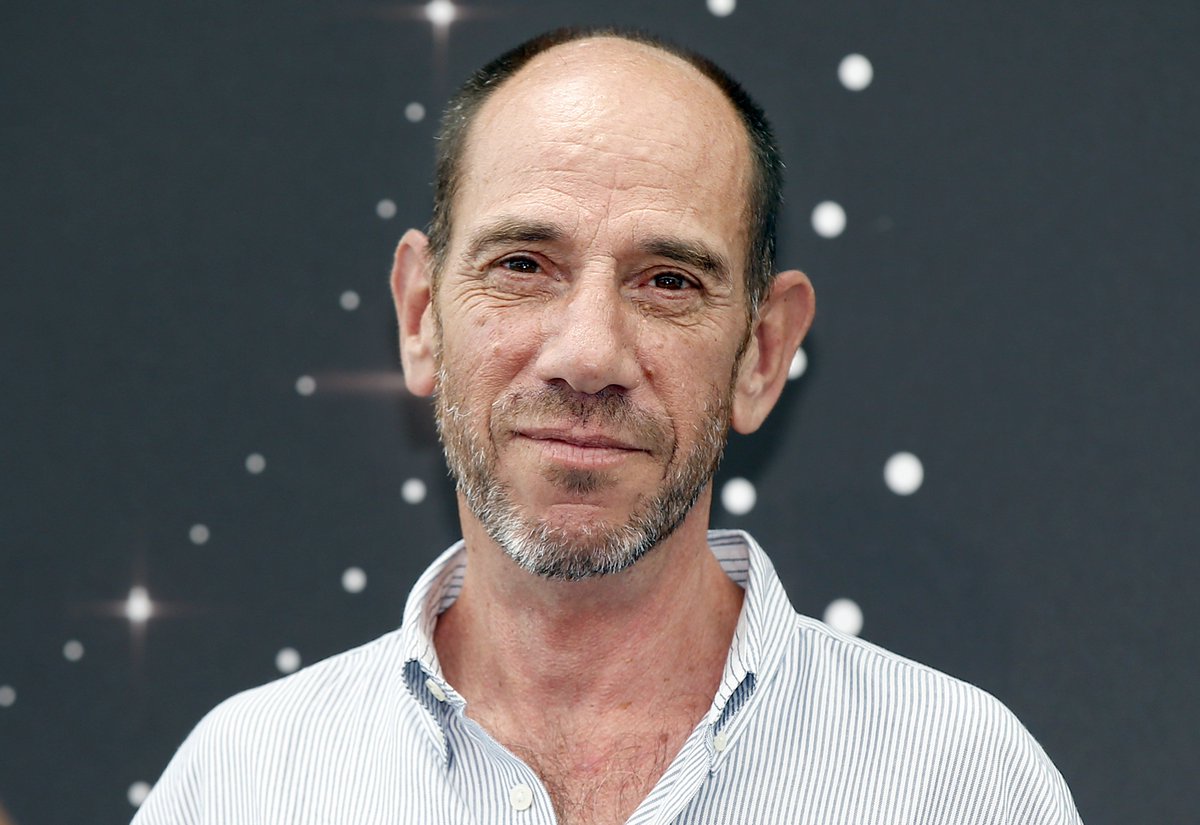 Miguel Ferrer, 'NCIS: Los Angeles' star, dead at 61
"Today, 'NCIS: Los Angeles' lost a beloved family member," showrunner R. Scott Gemmill said in a statement. "
Ferrer reprised that role on Showtime's upcoming "Twin Peaks" revival, which debuts later this year.
And in 2012 he joined the cast of "NCIS: Los Angeles" opposite LL Cool J and Chris O'Donnell.
Our thoughts go out to his wife Lori, his sons, and his entire family.
US actor Miguel Ferrer poses during a photocall for the TV show "NCIS LA" as part of the 54th Monte-Carlo Television Festival on June 10, 2014 in Monaco.
Noted character actor Miguel Ferrer, star of "Crossing Jordan," "Twin Peaks" and "NCIS: Los Angeles," has died following a battle with cancer. He was 61.

@10NewsWTSP: BREAKING: #MiguelFerrer , "NCIS: Los Angeles" star, is dead at 6
#NCISLA
Noted character actor Miguel Ferrer, star of "Crossing Jordan," "Twin Peaks" and "NCIS: Los Angeles," has died following a battle with cancer. He was 61.

Born in Santa Monica, California, Ferrer began his career working on numerous television shows in the 1980s, with guest appearances on the likes of "CHiPs," "Cagney & Lacey" and "Magnum P.I." In 1990, he debuted as FBI agent Albert Rosenfeld on David Lynch's "Twin Peaks." 

Ferrer reprised that role on Showtime's upcoming "Twin Peaks" revival, which debuts later this year. His death was first reported by Deadline.

In 2001, he starred opposite Jill Hennessy on "Crossing Jordan," which ran for six years. And in 2012 he joined the cast of "NCIS: Los Angeles" opposite LL Cool J and Chris O'Donnell.

Ferrer's numerous film gigs included "RoboCop," "Blank Check," Hot Shots! Part Deux" and "Iron Man 3." He is survived by his wife and two sons.

"Today, 'NCIS: Los Angeles' lost a beloved family member," showrunner R. Scott Gemmill said in a statement. "Miguel was a man of tremendous talent who had a powerful dramatic presence on screen, a wicked sense of humor, and a huge heart. Our thoughts go out to his wife Lori, his sons, and his entire family. He will be greatly missed."